The biggest NDIS myths debunked
With so much information about the National Disability Insurance Scheme (NDIS) out there, not everything you hear is going to be correct.
It can be hard to know what's right – so we'll debunk some of the myths that we keep hearing.
Need NDIS help?
"When it comes to the NDIS, everyone else knows exactly what's going on."
If you're confused by the NDIS, you're not alone!
The NDIS is complicated. It is continually evolving and can be a lot to take in. Few people have a comprehensive knowledge about the scheme and of course, everyone's situation is unique. No two customers are the same, and neither are their plans.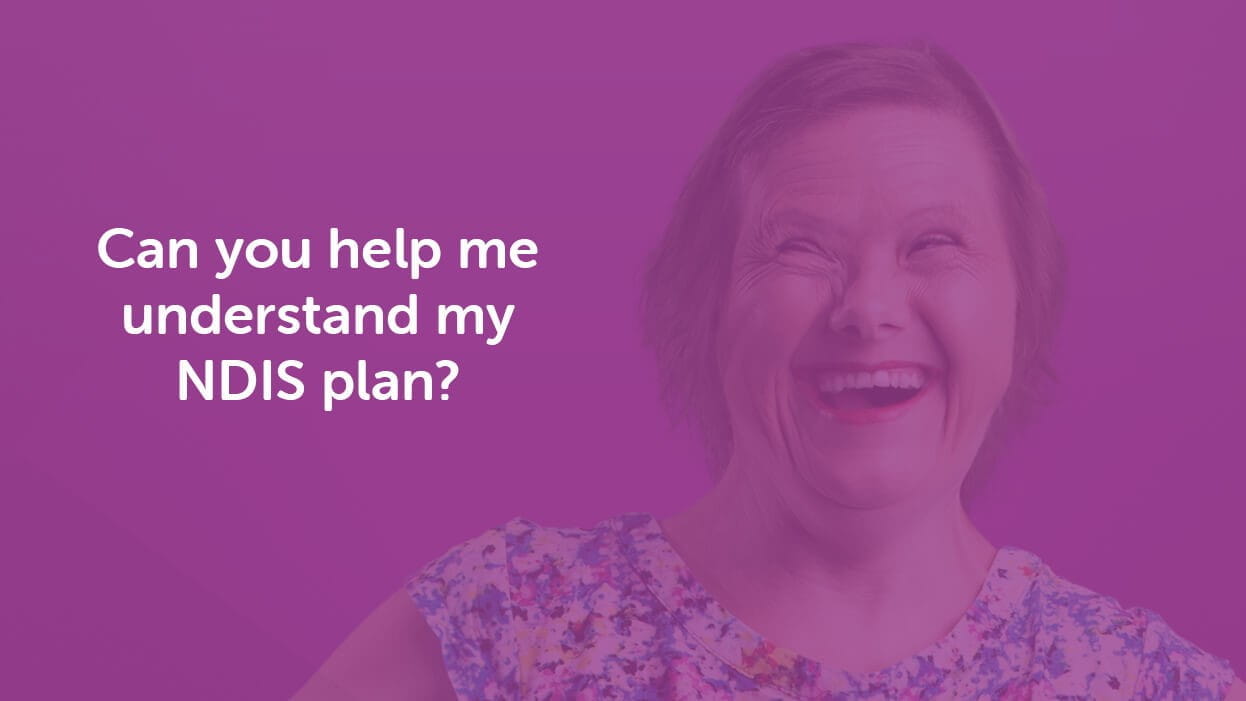 Can you help me understand my NDIS Plan?
Can we help you understand your plan?
Yes, of course.
We love talking about the NDIS and have team who know all about the scheme and how it works for people with an intellectual disability.
You can chat to us for free by calling 1800 112 112.
"The NDIS will replace your Disability Support Pension."
No. There is no link between your Disability Support Pension (DSP) and your NDIS.
DSP is paid by Centrelink and your NDIS plan is paid by the agency called NDIA.
Your NDIS plan is about the disability supports you need to live and your DSP is about your day-to-day living costs.
They are designed to work alongside each other, not instead of.
The only change you will see from Centrelink will be in relation to the mobility allowance. You can read more about transport under the NDIS here.
"If you're not happy with a decision, there is nothing you can do"
If you think a decision is incorrect or unfair, or you believe your NDIS plan is missing something important that you discussed with your planner at your plan meeting, you can request an internal review of the decisions made.
This basically means that the NDIS will take a second look at their decision.
When asking for a review, it is very important to be able to explain why you think the decision is incorrect, and what supports you need to make it better.
"Respite is not funded by the NDIS."
Currently there is no item listed under NDIS specifically as 'respite', which has caused confusion.
Respite is available and is described as Supports for Sustaining Informal Supports.
"I get to keep my mobility allowance."
Your current mobility allowance ceases once you have transitioned to the NDIS and have a plan in place.
The NDIS has a different way of funding transport related supports. To find out about how transport is funded under the NDIS, read our transport blog.
It's important that you tell your NDIS planner what your transport needs are so that they are adequately funded.
"I don't have a choice whether I have a face to face or phone meeting."
You absolutely do.
Don't be afraid to ask for something that better suits your needs. If you prefer a face to face meeting and the planner is organising a phone meeting – speak up! Let them know what works best for you.
It's also worth noting that if the planner calls at a bad time, you don't have to have the planning meeting straight away. You can ask them to call you back.
By doing these things it may make the process take a little longer, but you won't miss out on your plan meeting.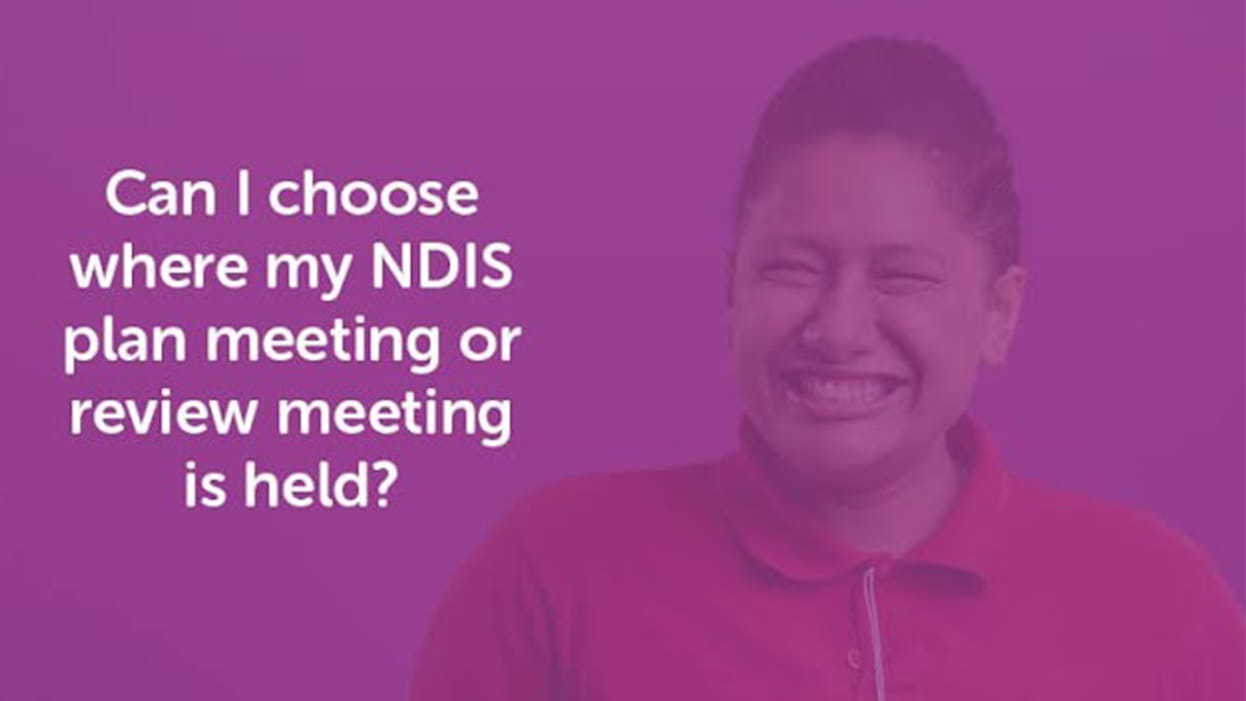 Can I choose where my NDIS plan meeting or review meeting will be held?
View a transcript for this video in YouTube.
"The NDIS will pay for my holiday."
They will not pay for your holiday, but they may help fund additional supports that are needed as part of your disability. The NDIS exists to close the gap between having a disability and not having a disability.
It all comes down to what is reasonable and necessary.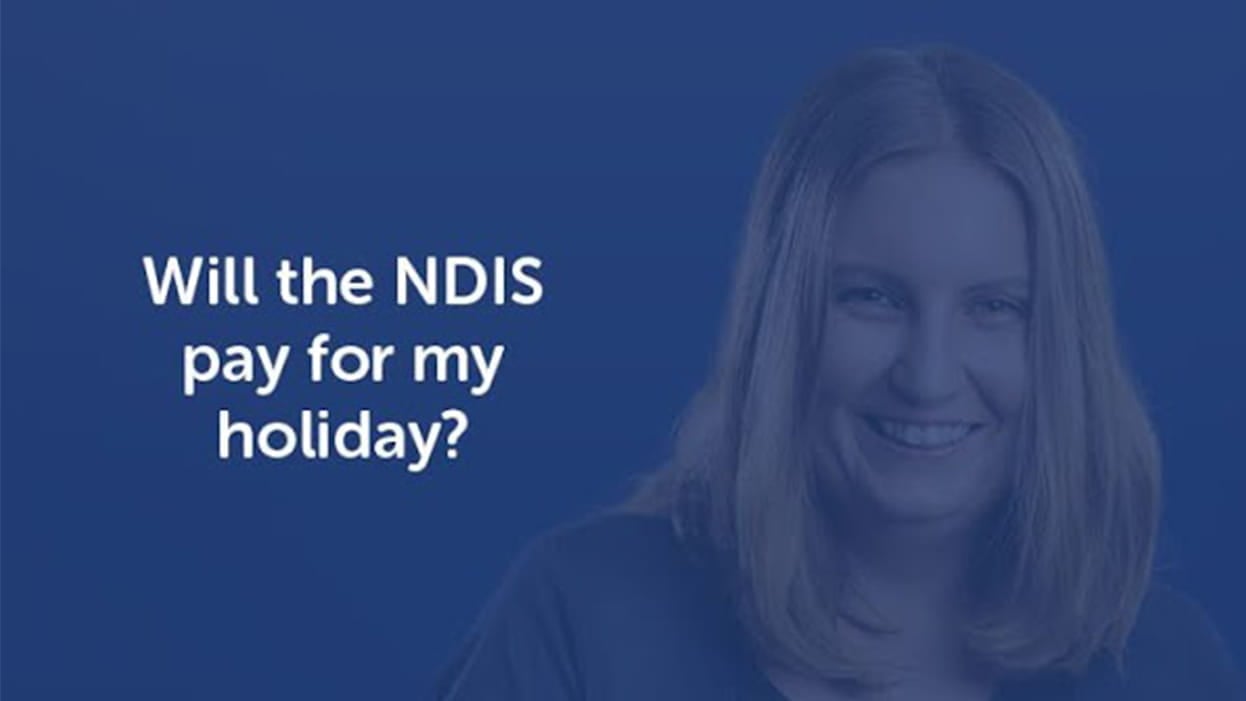 Will the NDIS pay for me to go on a holiday?
Will the NDIS pay for me to go on a holiday?
Mmm, good question, but no, the NDIS won't pay for your holiday.
They could pay for supports you need because of your disability.
Confused?
Think about it this way. People without disability have to pay for their holidays, so it is reasonable for a person with disability to pay for their flights, accommodation and meals too.
If you need supports to access your holiday, the NDIS may be able to fund additional support worker hours for you. You'll still need to pay travel costs for your support worker, such as their flights, accommodation and meals. Or you could consider hiring a support worker in the area that you are visiting.
"The money from my plan will go straight to my bank account."
Receiving funds depends on how you have chosen to manage your plan.
It's something you will talk about and decide with your planner.
It could be NDIS managed, self-managed, plan managed or a combination of these.
The NDIA are very strict that the funds you receive are only to be used in the ways outlined in your plan.
If you self-manage you will be responsible for paying for supports using your NDIS funding. You access funding through the myplace portal in two ways using a Make a Payment Request:
Submit a request for the money you need with an invoice or quote, and then pay for your supports.
Use your own money, get a receipt and then submit a request for reimbursement.
Money will be paid into your nominated bank account within 24 to 48 hours.
"I won't be able to manage this on my own."
Your plan could include funding for a Support Coordinator. This is a role that is designed to minimise the complexity of negotiating with numerous service providers and government agencies yourself.
It is important to understand your individual situation and to think about the type of assistance you may need to implement your plan. This can then be discussed at your plan meeting.
It's also worth remembering that NDIS help is always available.
"Most people who have transitioned are worse off under the NDIS."
Overall, we've been finding that most people tend to be happy with their plans.
The Productivity Commission estimates that under an NDIS, no one will be worse off than they currently are. It also predicts that many people will be better off under an NDIS. This is because the focus is on making sure you get the right amount of supports to participate socially and economically in your community.