Recycling Solutions
Impact the world in positive ways with recycling solutions that keep our planet clean and provide jobs for Australians with disability.
Socially conscious recycling centres
We provide accredited recycling solutions focused on you and the environment. Our high-quality, professional recycling centres look, feel and do good for our planet by diverting waste from landfill. Our recycling solutions also reduce your waste disposal costs.
With Endeavour Foundation, you're impacting the world in more ways than one. You're helping keep our planet clean and green. You're also providing job opportunities for Australians with disability. Together, we are actively building a safer, more inclusive world for everyone.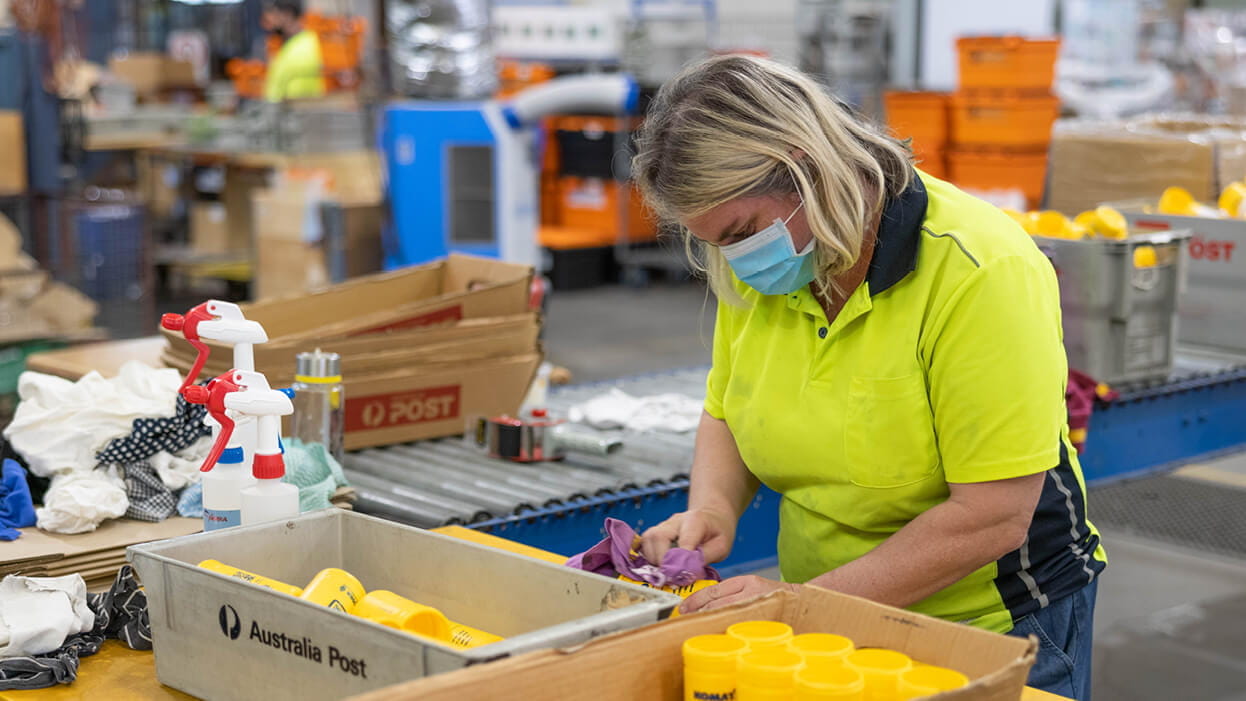 Services we offer
Make a real difference while receiving professional, fast and reliable waste management support. Here are the ways we can help.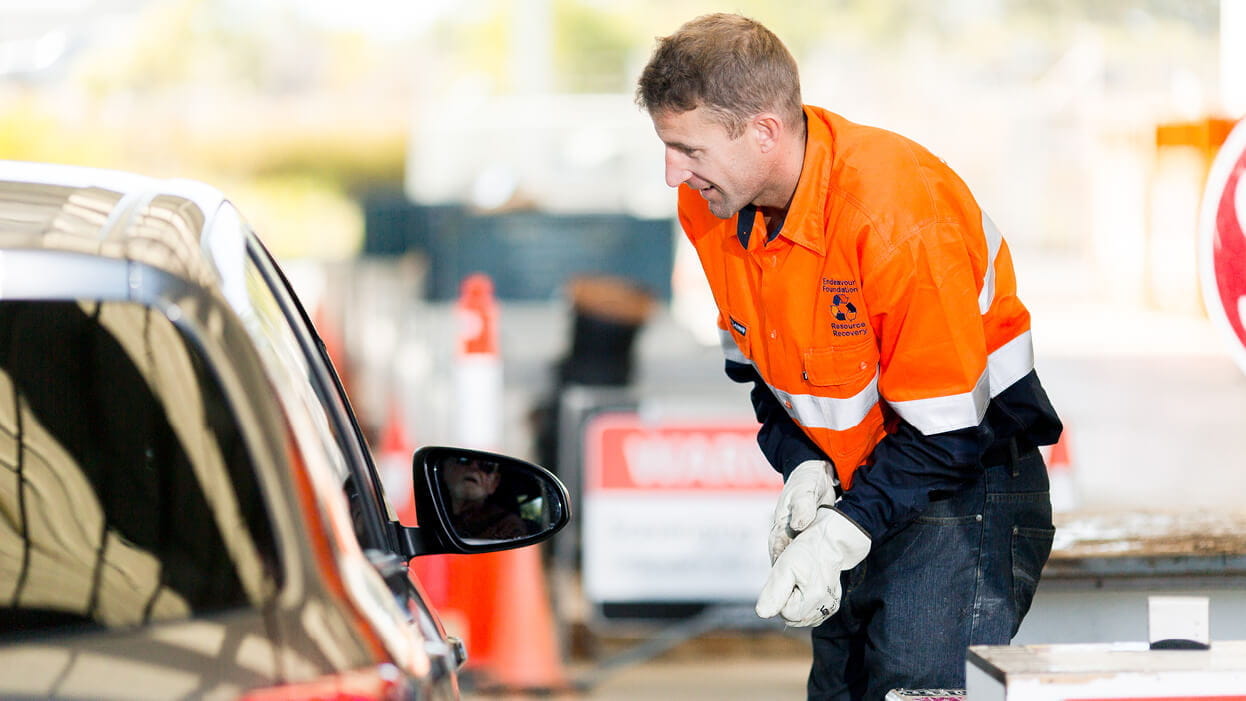 Council Transfer Stations
Endeavour Foundation is proud to provide recycling solutions to numerous Local Government Councils across Queensland. Our focus is on exceptional customer service, safe workplace operations and high-calibre presentation. But we do more than that, we set ourselves apart by:
Recovering more resources and reducing waste in landfill
Selling reusable goods through our Tip Shops and Recycle Markets
Operating gatehouses and weighbridges
Managing stockpiles
Providing heavy equipment like loaders, excavators and water trucks
Recycling mattresses and separating various metals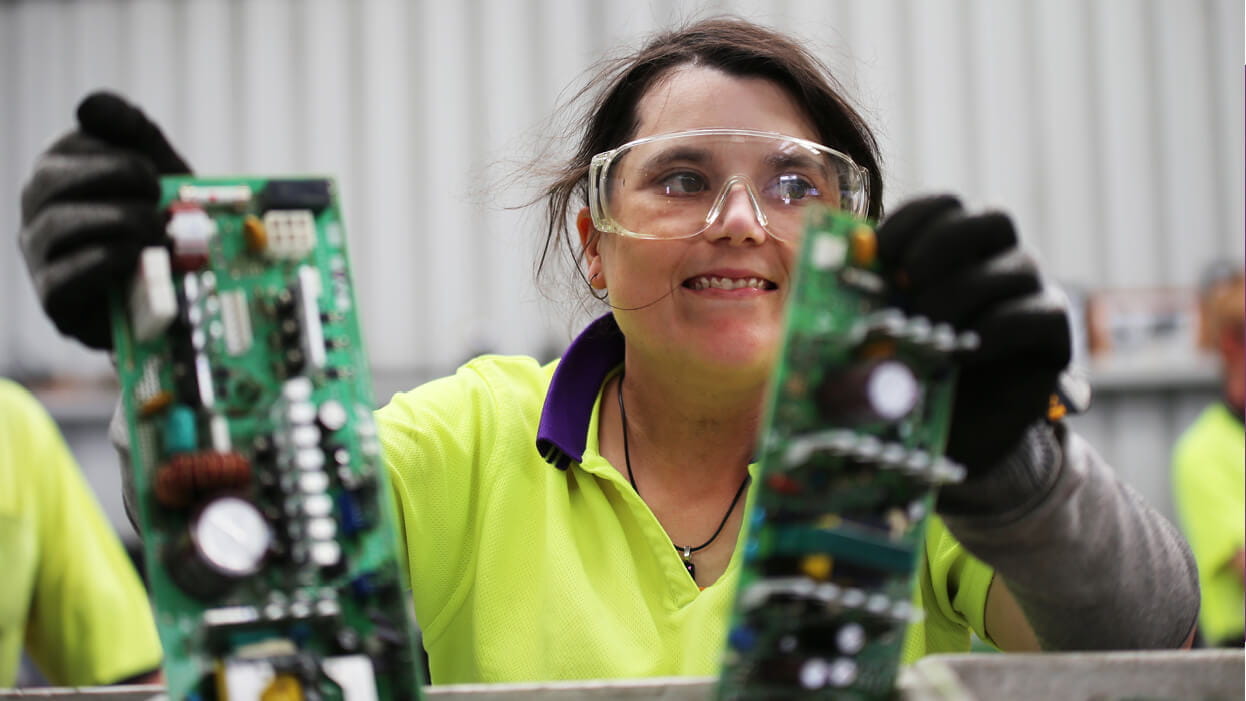 E-Recycling
We are committed to reducing the amount of electronic waste in landfill. We're at the forefront of e-recycling, delivering business solutions and boosting the recycling rate of old TVs and computers.
We beat the industry average for recovery and our sites are certified for the international benchmark for environmental management, ISO 14001.
Operating under the federal government's Product Stewardship Scheme, we dismantle more than 150 tonnes of e-waste every month through our e-waste partnerships and we're not stopping there. We're expanding our e-waste processes and are available to Product Stewardship Arrangement Administrators and commercial entities. Give us a call today to partner with us.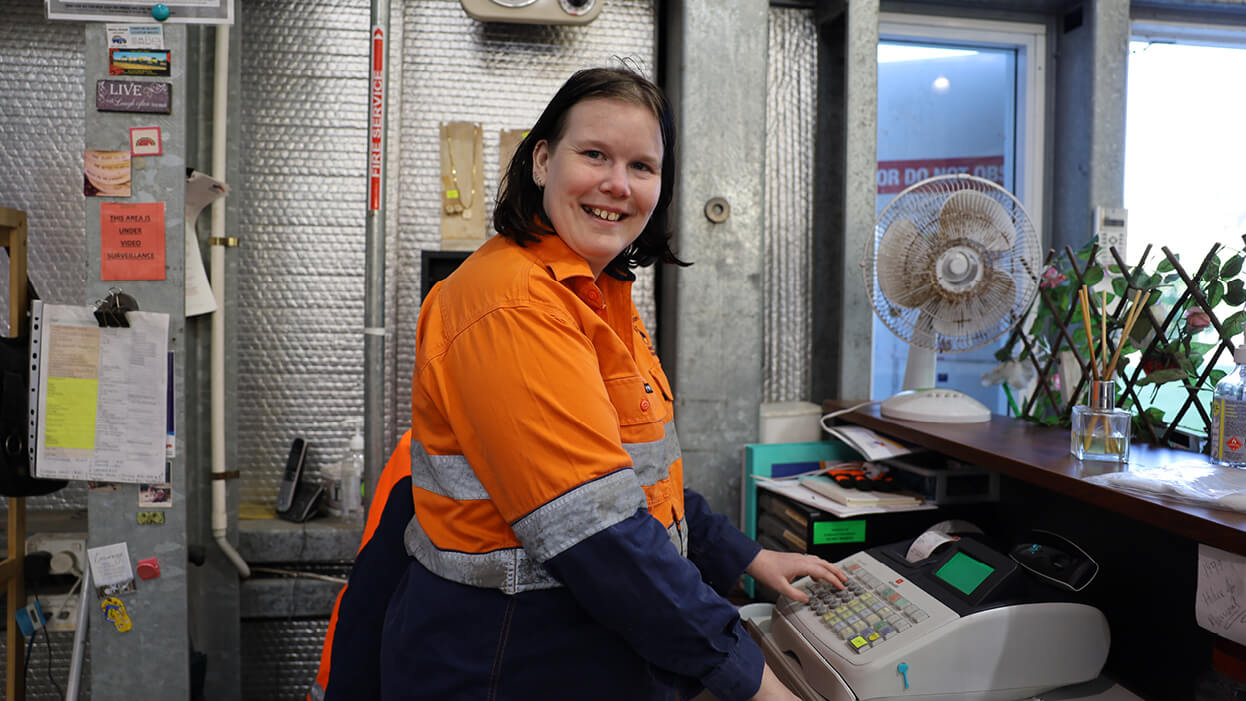 Tip Shops & Recycle Markets
As a member of Charitable Recycling Australia (CRA), we work alongside local councils to operate Tip Shops and Recycle Markets. We're passionate about charitable reuse, reducing waste and moving towards a greener future.
At our shops and markets, you can buy things like:
Household items
Furniture
Collectables
Books and toys
Sporting equipment, and more.
All proceeds from our shops and markets are reinvested into Endeavour Foundation so we can provide homes, jobs and learning opportunities to people with intellectual disability.
If you want to donate items in good condition, you can do so at your nearest Council Transfer Station.