Cross Arm Manufacturing
Top-tier products made with ethically sourced timber, modern manufacturing and strict quality management.
Cross arms, with a conscience
We use only high-quality, ethically sourced timber. Our species come from private native forests that comply with the Code of Practice for harvesting.
Endeavour Foundation offers you more than cross arms of the highest quality, certified to the highest industry standards. You also help us provide job opportunities for Australians with disability.
All cross arms are manufactured to high industry standards (see below) and governed by a strict quality management system to ensure quality, consistency, and reliability. In our modern manufacturing line, we use a computer numerical control (CNC) point-to-point drill machine to ensure repeatable precision drilling of multiple cross arms, including pattern drilling, sealing, and plating, component mounting hole plated, painting and stencilling.
On request, we can also provide unique identification discs.
Benefits
Ethically sourced timber
High-quality materials
Modern manufacturing process with strict quality management, to ensure consistency
Make a difference for people with disability, and the environment
Tailored to your specifications
Fast delivery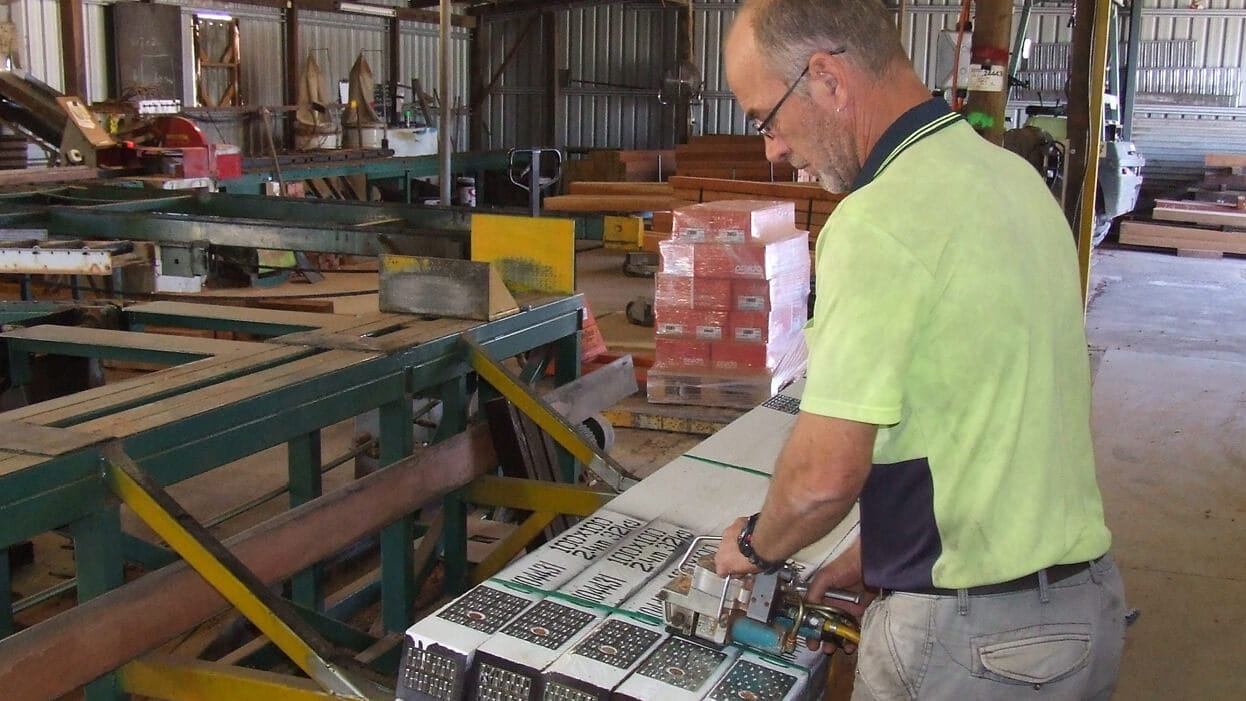 Certifications and Industry Standards
S1, S2, Strength Group and
Durability Class 1 or 2 rating
AS/NZS 2878-2000
AS 5604-2005
AS 3818.1-2009
AS 3818.4-2010
ISO 9001-2015 certification (Certificate No QMS 40909)
All staff certified with FITEC Certificate 2 in Sawmilling and Processing (AS 2082-2000)