Supported Independent Living (SIL)
Supported Independent Living hands you the keys to independence. Live in a home you love while receiving the support you need.
Feel at home with Endeavour Foundation
Live the life you want in a home you love. As a leader in Supported Independent Living, we've helped hundreds of people turn their dreams of living independently into a reality.
Moving out of your family home is a big step for everyone, including your parents. We'll make the shift easier by creating that same comfortable feeling you're used to, but in your own place that you'll share with housemates.
Our caring and committed team are on hand to support you, from helping you clean to giving you tips on making the delicious meals you love. You'll also be able to take your things with you, such as your bed, and also decorate your bedroom with photos, posters and pot plants, to really make it home.
What is Supported Independent Living?
Since the introduction of the NDIS, we've transformed our previously known Supported Accommodation Service into a modern, fit-for-purpose service known as Supported Independent Living (SIL). Funded by the NDIS, SIL provides 24/7 support for people with disability who live together in shared homes. This enables people using SIL to open the door to greater self-reliance and more empowered living.
Our support services include:
daytime and sleepover shifts 24/7
choice on how to live your life and how your room looks
help with household tasks like cleaning and meals
access to activities that you like
support to travel to appointments
help with building relationships and social skills
support with staying connected with your family and friends
managing your medication
assisting you with personal care.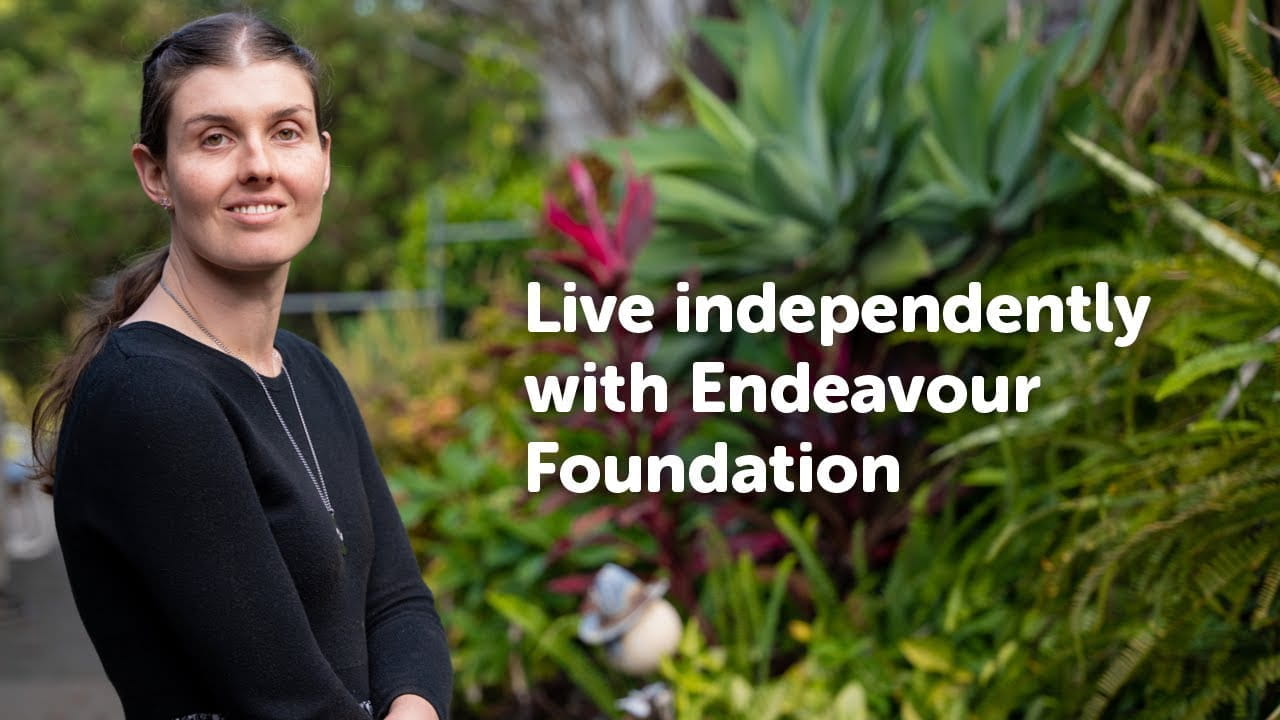 Supported Independent Living
Transcript is embedded on the video.
We're proud to be the leaders in accessible housing
Endeavour Foundation is committed to addressing the chronic shortfall in housing for people with disability. So, in our biggest move yet, we're building 70 brand new, modern and accessible homes and renovating another 26 through the My Home My Life initiative. On track to provide another 600 Australians with purpose-built housing, the initiative is a dream come true for us thanks to a $45 million investment.