Executive Leadership Team
Leading with our values, our experienced leadership team is committed to seeing our organisation grow and flourish.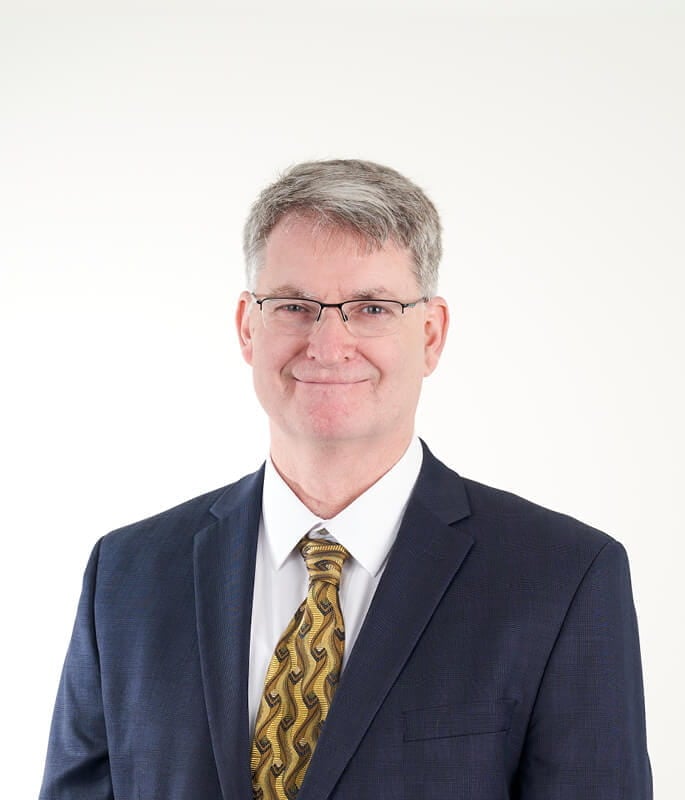 David Swain
Chief Executive Officer
David has a track record of growing and leading social purpose organisations. He is a strong advocate for creating inclusive communities where each person has a fair opportunity of reaching their potential.
With experience gained across health and social services, military and regulatory environments, combined with a decade of governance and executive leadership roles, David is able to navigate the worlds of public policy, strategic leadership and operations.
David is a founding director and immediate past Chair of the Community Services Industry Alliance and is a current Director of Guide Dogs Queensland. He has served on several other for-purpose boards and a range of government and sector-led working parties.
David holds qualifications in business, health science, and education, is a graduate of the Australian Institute of Company Directors and is an alumnus of the Wharton School of the University of Pennsylvania.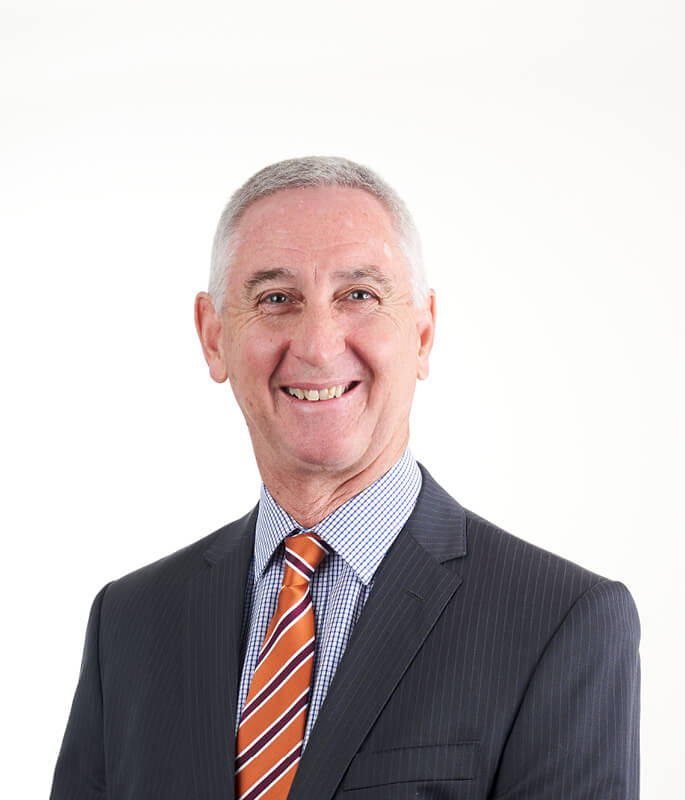 David Blower
Chief Financial Officer
MBA, FCPA, GAICD
David has more than 20 years' experience leading multidisciplinary teams in a range of sectors including manufacturing, infrastructure, mining, health, wholesale distribution and retail. He has a track record of delivering positive business outcomes across strategic and operational planning, business transformation, financial and operational performance and culture change and development.
With Senior Executive and Non-Executive Director experience throughout Queensland, Australia and New Zealand, David's skills span governance, organisational structure, acquisitions, strategic management, operations, cultural development, IT, finance, branding and more, across diverse industries.
David is a director of Community Solutions Group, BRACE Education Training and Employment Ltd and Endeavour Foundation Disability Research Fund Ltd.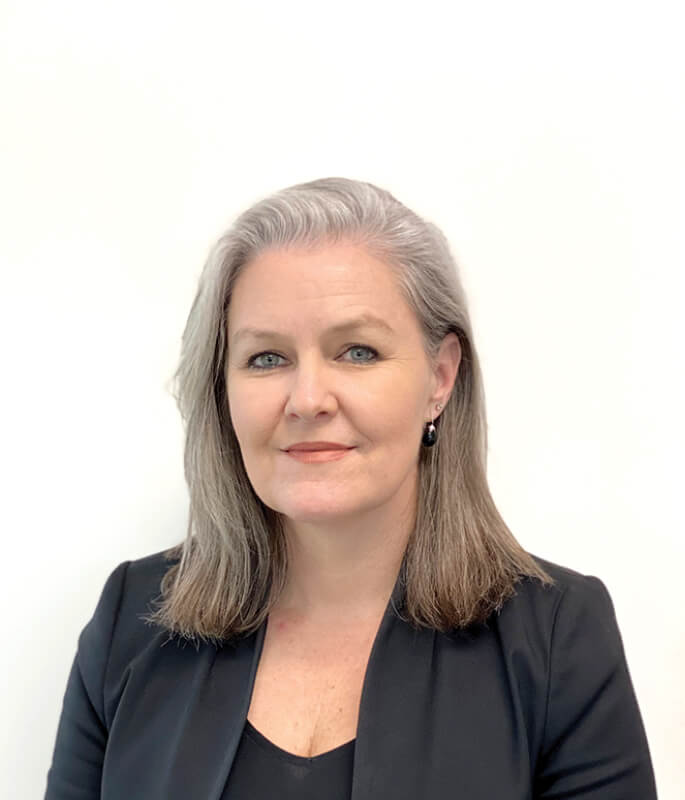 Shannon Foley
Chief People Officer
Dip HRM, BEd, MEd
Shannon is a senior human resources leader with a career spanning over two decades. She has worked in Australia and internationally in sectors including healthcare, aged care and community services, aviation, and telecommunications.
Shannon is an experienced HR generalist with specialist expertise in employee relations, organisational capability and leadership development, talent and succession management, safety and wellbeing, diversity, and inclusion, change management and culture transformation. In addition to her human resources expertise, she has a background in corporate social responsibility and Environmental Social Governance and is passionate about sustainability.
Shannon is also a Director for a not-for-profit organisation which aims to achieve substantial, positive social impact by improving reproductive and sexual health and promoting safe and respectful relationships for Queenslanders.
Shannon holds a Diploma in Human Resources Management, Bachelor of Education (Adult Education) and a Master of Education (Adult Education) from the University of Technology, Sydney and is currently completing a Bachelor of Laws (Honours) at QUT in Brisbane.
As a values-based Leader, Shannon is connected to the mission of Endeavour Foundation through her passion for inclusion and deep commitment to creating psychologically safe workplaces where people can thrive and achieve their goals.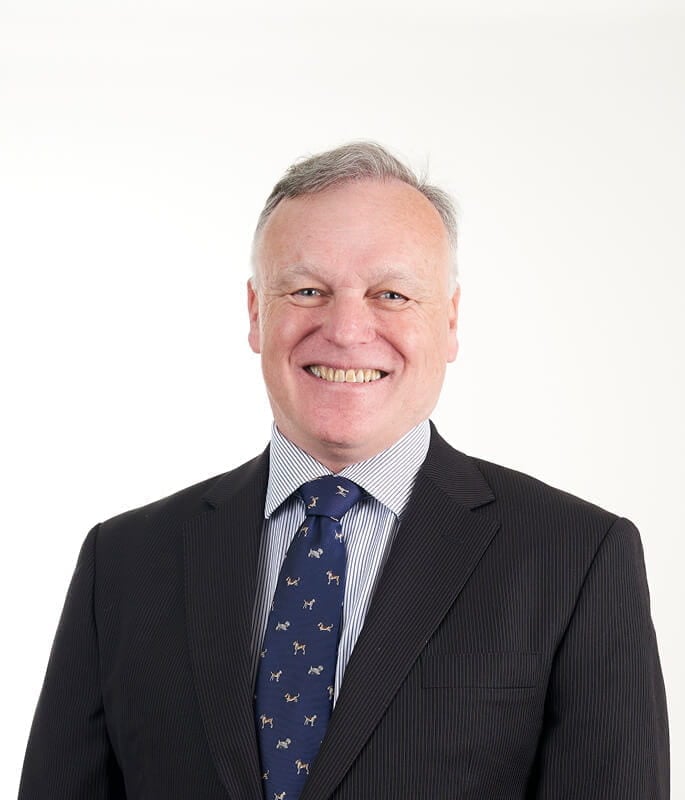 Tom Mangan
Executive General Manager, Community Solutions Group
BA, GRAD CERT Business, GRAD Securities Institute of Aus, GRAD AICD
Tom has more than 30 years' experience in the employment, recruitment, business and community sectors and is the General Manager of Community Solutions Group (an innovative community service organisation that amalgamated with Endeavour Foundation in October 2014).
An active Board member of AEN, NAEN and CoAct (including Governance Committee), Tom is also on the Boards of the entities that form the Community Solutions Group (BRACE Education Training and Employment Ltd and Community Solutions Group). Tom also brings an established network across industry, recruitment and government agencies.
Tom has significant leadership experience at state and national levels in a range of senior roles. This includes more than 10 years in employment services and mainstream recruitment and six years as a Recruitment Director at Hudson Global and previous experience in the manufacturing, building products and financial services sectors. Tom has a proven history of implementing and driving successful organisational change.
Tom has developed an excellent understanding of the balance between the importance of the work we do and the commercial realities of the challenging environment in which we operate.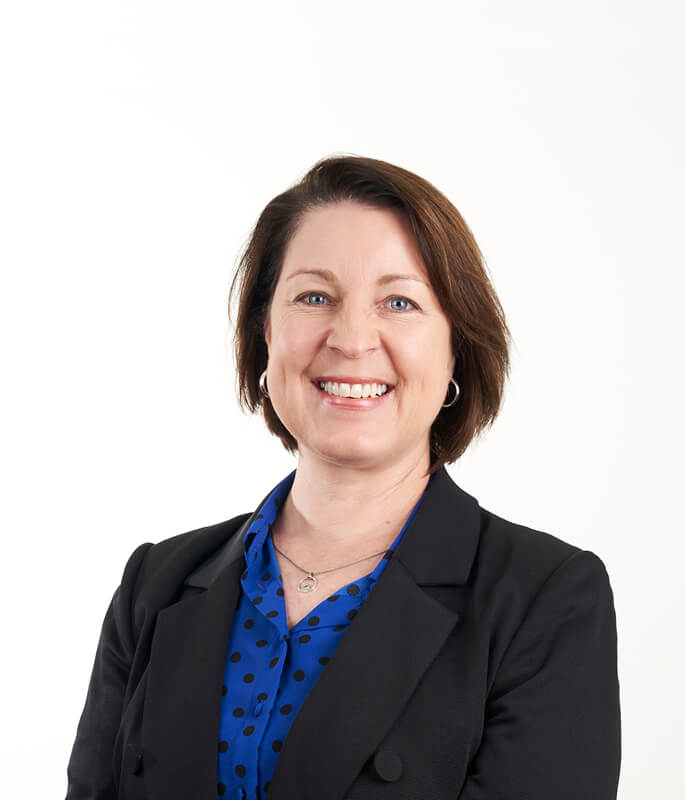 Leanne Rutherford
Executive General Manager Service Delivery – Home and Community
Leanne has dedicated her career to human services, particularly in support of vulnerable children, young people and families. Over the past 25 years, she has brought about significant change and improvement for both people working in the sector and those experiencing disadvantage.
Leanne has extensive management and leadership capability, developed through direct service delivery, senior leadership and industry advisory positions held across both the government and non-government sectors, including Queensland Government (child protection and youth justice), Churches of Christ Queensland (CofCQ), Life Without Barriers and the Community Services Industry Alliance Reform Council.
Throughout her career Leanne has been instrumental developing new approaches to supporting children, young people and families with complex support needs. This includes forming and delivery a world-first social benefit bond program Youth CONNECT, whole-of-organisation governance frameworks includingPractice Governance and Child Safe Approaches, and introducing an individual Flexibility Agreement in Queensland to allow unique work arrangements and business continuity for essential services during the COVID-19 pandemic.
Leanne is deeply committed to ensuring all people are afforded the opportunity to live a life of purpose, connection, and fulfilment and to receive the support they need, how and when they choose.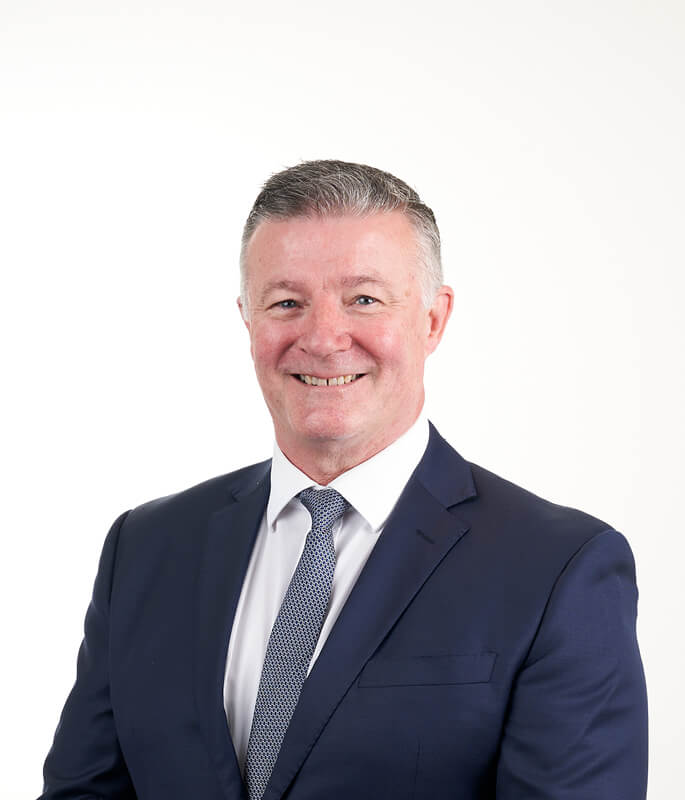 Eric Teed
Executive General Manager Service Delivery – Work
With a career spanning more than 30 years across the human services, manufacturing, and human resource sectors in Australia and New Zealand, Eric is an experienced senior manager with capabilities in transformational change and leadership development.
Throughout his career Eric has established and led programs to develop people and performance outcomes, ensuring the continued success and improvement of frontline service delivery. He has held senior leadership positions with BOC South Pacific, ASX-listed company Ashley Services Group, SKF Group, Eagle Global Logistics and Toyota Motor Corporation, and from this understands the importance of leadership engagement for continuous frontline service improvement.
Eric is committed to engaging and empowering teams to deliver high-quality frontline service and outcomes for people we support.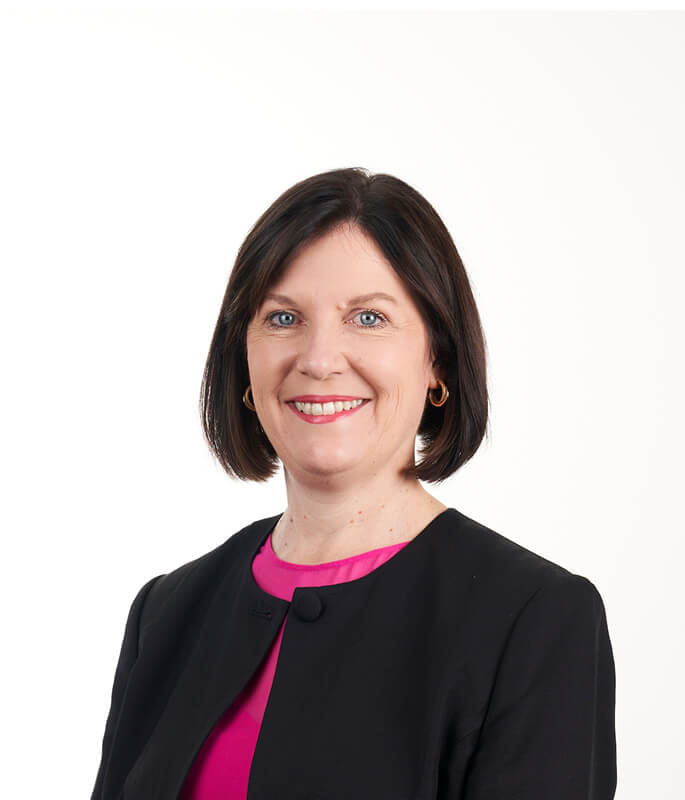 Kirrily Boulton
Chief of Staff & Corporate Affairs
Kirrily's professional career has spanned a broad range of issues-rich sectors including human services, indigenous affairs, politics, major public infrastructure development, health, mining, energy, trade, water, natural resources and small business.
She has held roles as a support worker, journalist, producer, consultant, and in-house advisor focused on stakeholder relations, fundraising, communication, media, issues management, government relations, sector engagement, social policy and advocacy.
In these roles she has guided organisations to improve and enhance engagement and communication by taking a wholistic view of stakeholders, particularly during times of positive change and growth, internal crisis or external challenge.
Kirrily joined Endeavour Foundation in 2011 to advocate for the profound unmet needs of people living with disability. As Chief of Staff she works for systemic change that will deliver broad benefits for people facing employment barriers and people living with disability, ensuring the voices of people with lived experience are at the fore.
She has also been a director of not-for profit organisations working with children at risk and domestic violence prevention training, support for learning disabilities, and legal advice for people living with disability.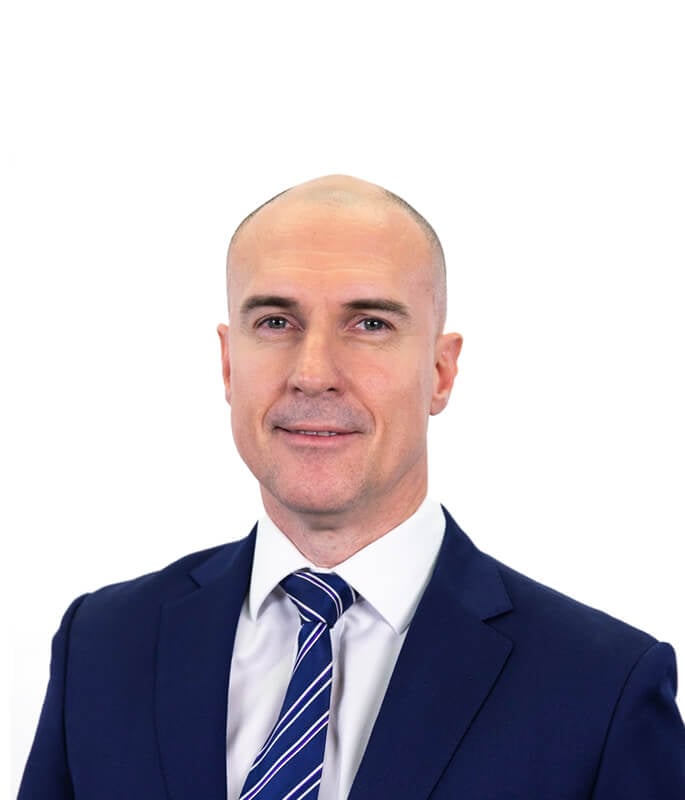 Darryn Hammond
Executive General Manager - Legal and Governance
BSci (Hons), LLB, G.Dip Corp Gov, MQLS, FGIA, FCIS, GAICD
Darryn brings his experience gained from more than 20 years of working in the legal, compliance, risk, assurance, and safeguarding arenas in Australia and overseas to Endeavour Foundation.
Darryn is a solicitor admitted to the Supreme Court of Queensland and formerly the Supreme Court of England and Wales and has a Bachelor of Laws and Bachelor of Science (Honours); he holds a postgraduate qualification in governance. Darryn is also a chartered company secretary, a Fellow of the Governance Institute, and a graduate of the AICD's directors' program. He was the Executive Director of the RACQ Foundation and has also held a variety of non-executive positions across Australia.
His roles have included Chief Risk Officer, General Counsel, Company Secretary, Executive Director, and General Manager. Darryn was the General Manager – Risk and Assurance for Churches of Christ in Queensland prior to joining the Endeavour Foundation.
Darryn is the Endeavour Foundation Group Company Secretary and leads a division committed to providing legal, risk, compliance, assurance and safeguarding that is effective and of a high quality within the complexity of disability services.