Townsville to get $2m accessible housing investment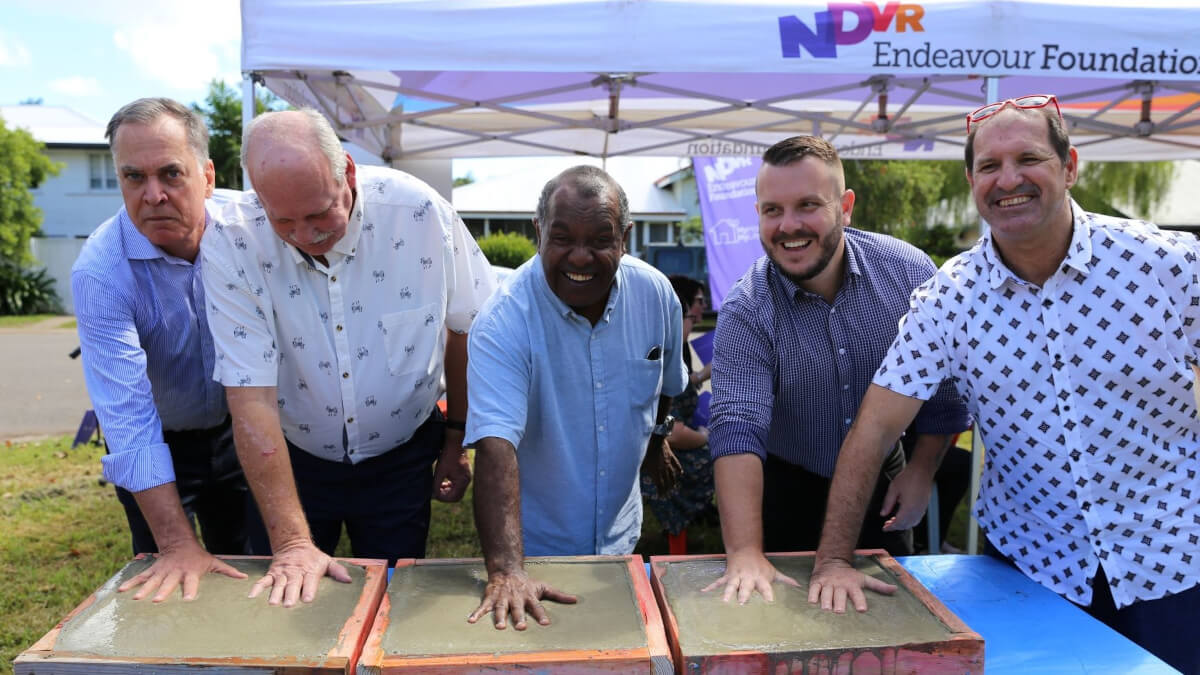 Townsville man John Galligan is feeling excited.
He's one of four Townsville locals who will soon have the opportunity to live in a new fully accessible home thanks to Endeavour Foundation.
In the past 10 years, John and his housemates have lived in two private rental properties with support provided by Endeavour Foundation, but soon they will be set for life as they move into a purpose-built fully accessible home by the end of the year.
Endeavour Foundation will invest $2,063,000 in the Townsville region as part of its landmark My Home, My Life initiative to address the shortage of suitable housing affecting people with disability. Construction has begun month on the first new Townsville home.
Key points
The My Home, My Life initiative will see Endeavour Foundation invest more than $35m in accessible homes in Queensland in three years (starting 2020).
Endeavour Foundation will build one new fully accessible home and refurbish another three in Townsville and Ayr at a cost of $2m
New homes and refurbishments are all built to the Platinum standard of the Livable Housing Australia guidelines.
CEO Andrew Donne said people with disability face many challenges in securing long-term or permanent accommodation.
"We know many people with intellectual disability are living at home with aging parents who may even need support themselves," Mr Donne said.
"Often on a low fixed income, it's challenging for people with disability to find suitable accommodation in the open rental market.
"In fact, most new homes in Australia are still not built to accessible standards.
"We want to give John, his housemates, and other people in the same situation as him the opportunity live in a fully accessible home that will meet their needs now and into the future.
"That's why we've launched the biggest spending initiaitve in our organisation's 70-year history.
"Our $35m My Home, My Life initiative, will see Endeavour Foundation build 59 new homes and refurbish a further 26 homes around Queensland, providing 352 people with the opportunity to live more independently."
John Galligan, said he was excited to have a new home in a quiet area and had already been to see where the new home will be.
"I heard [the news] last night, it's good, and I'm excited to go to a new house," Mr Galligan said.
"It'll be good with a new patio for me and a big garden.
"I want to grow some carrots, tomatoes, lemon trees and nice gardens out the front," he said.
Mr Gallgian said he loved being independent with help from his support workers.
"I like to cook barbaques - I'm the head chef, cooking sausages!"
"I'm independent, yeah. If you need things, you tell [your support workers]. They teach you cooking, cleaning, shopping and take you to the doctors, or to get a haircut."
Andrew Donne said building accessible homes is crucial to the health and well-being of Australians with disability.
"Fully accessible homes like the ones we're building here in Townsville meet the needs of people with physical and intellectual disabilities, enabling them to live their best lives now and into the future," Mr Donne said.
"They include wider corridors and doorways, an additional room for a 24/7 support worker as needed, and safety features such as automatic fire sprinkler systems and interconnected smoke alarms.
"Assistive technologies such as help alarms are included in all bedrooms and bathrooms. These features mean people can live as independently as possible, but know that help is available when needed."
Endeavour Foundation is building fully accessible homes across Queensland, including in Townsville, Bundaberg, Ipswich, as part of its landmark $35m My Home, My Life initiative.