What disability looks like according to stock images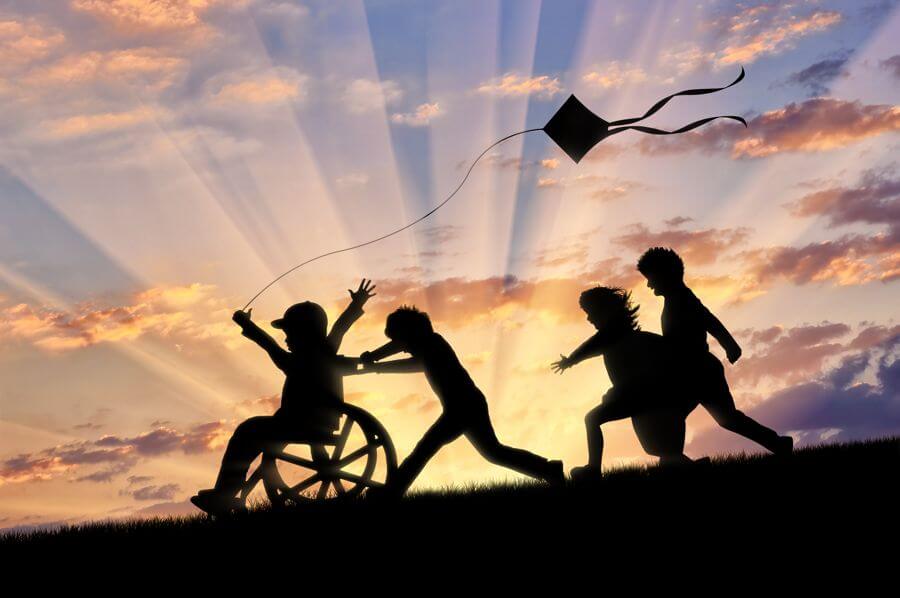 Stock library images are popular when telling stories, especially online. They are a nice, warm-fuzzy kinda way to share a visual idea about just about any topic you could dream up. Our Marketing team like to use actual photos of the people and the families that Endeavour Foundation support where we can, but let's face it, we don't have a team of paparazzi-style photographers to follow you all around, so sometimes we resort to library shots too.
What we have found though, is that a good percentage of them don't even come close to accurately representing what it looks like to have a disability. In fact, some of them just made us laugh and roll our eyes, so we thought we'd share the funny-side of misunderstanding disability.
Top search hit – "Disability"
The top hit when we searched for "disability" on a range of stock libraries (we tried at least 5) showed that we nearly all seem to be wheelchair users, and the more antique the better. I'm pretty sure motorised wheelchairs were invented in the 1930s, but ok…
It's amazing where we can go with those old-fashioned chairs too! We can climb mountains, go to the beach, get out amongst nature, go to work or school, what would we do without our manual wheelchair?
Good job getting that chair into position for the shot!
Are "disabled" kids cuter?
Apparently in photo library utopia, people with down syndrome are no older than about 8 years old. And if you have autism, you get frozen in time around age 5. Which makes us wonder… do these disabilities only affect young children, or do they just take a cuter photo?
Oh, and we also found it so cheery that the pics of autistic kids are mostly surrounded by vibrant, bright colours! So calming.
We would love to see a broader and more diverse age range represented.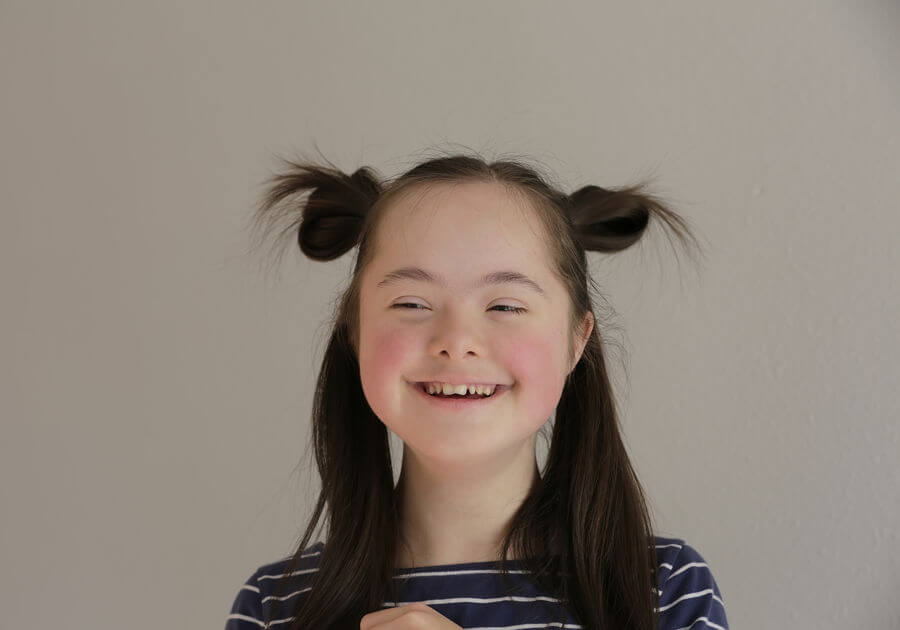 What do we enjoy?
So if we make it to adulthood and maybe even get ourselves a motorised wheelchair, what sort of activities and hobbies do we enjoy? Ironically, we are apparently all superb photographers, perhaps we should get a gig on the next stock shoot? Some of us also like to garden and paint, and a few can use a computer or swim.
Surprisingly, going "hiking" with our old manual wheelchairs is also extremely popular. It makes a lot of sense, right?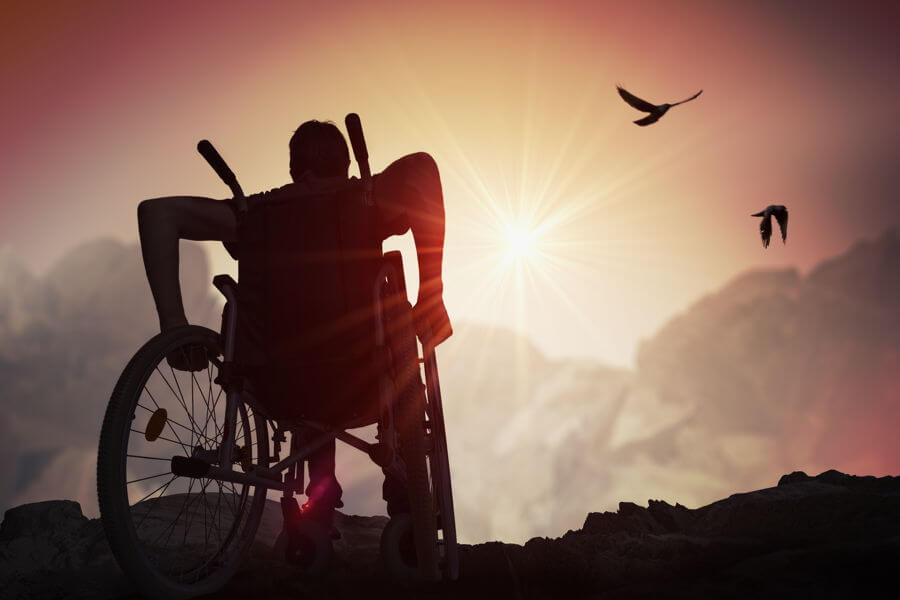 A large number of people with a disability also enjoy staring out windows. The mood could be mournful, thoughtful, introspective, or we could just be watching for the postman, we are not quite sure…? The good news is, when we are not staring out of the window, we are ecstatically happy with life!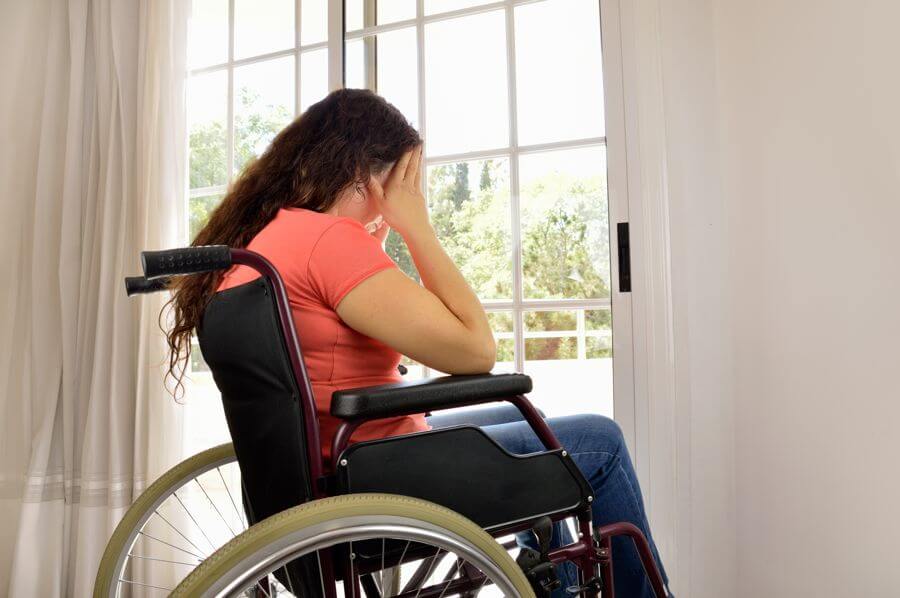 What jobs do we do?
When it comes to working, we like to spend a lot of time in meetings in our non-motorised wheelchairs. We dress for the occasion though, and depending on the dress code and other people at the meeting, you can generally tell we work in the fields of maybe design or social work. Interestingly, we nearly always work with people of different races, I guess our employers support diversity in the workplace, which is great.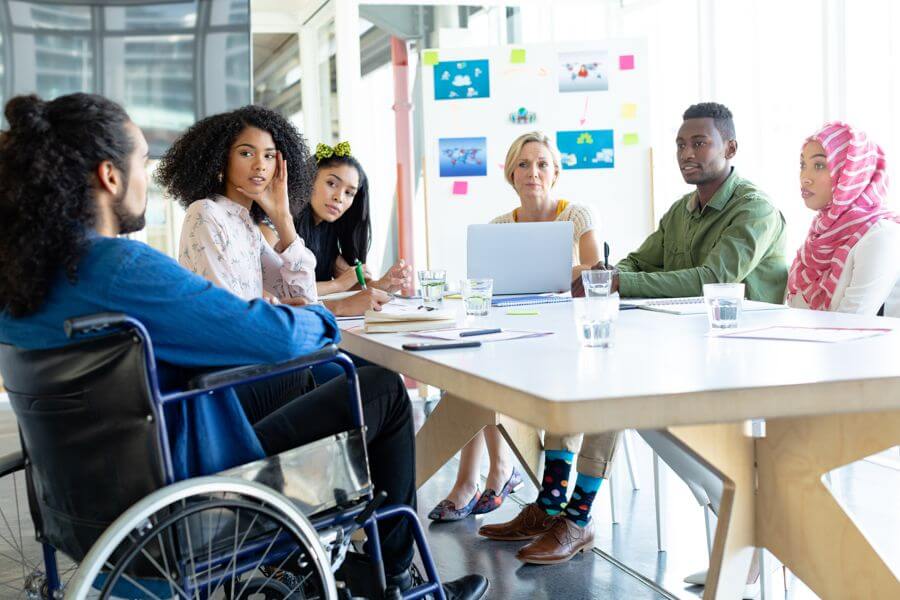 Will the real person with a disability please stand up?
And I don't know about you, but I'm guessing a lot of the people in the photos don't have a disability at all. This guy below, crossing his legs with his guitar, sure, why not! Anything is possible in photo library utopia, am I right?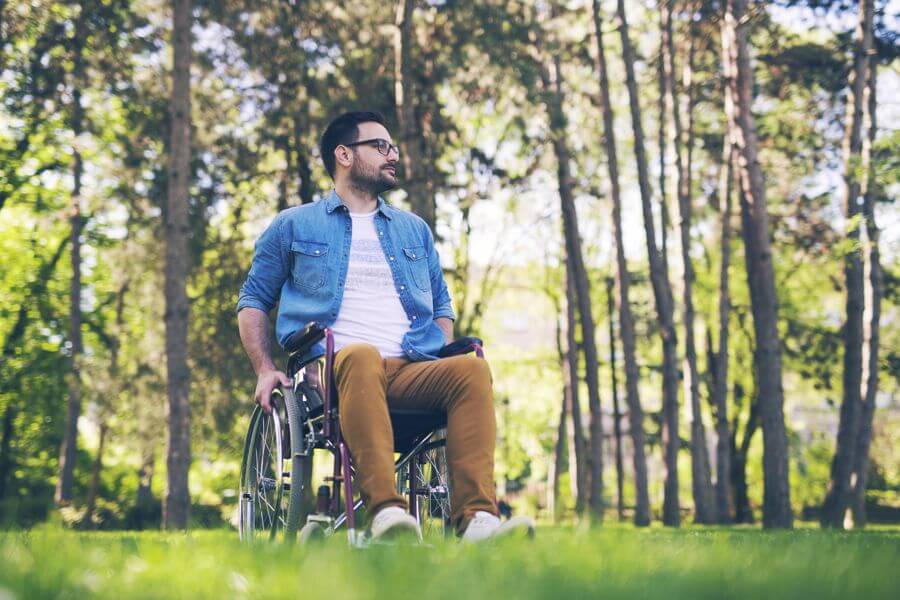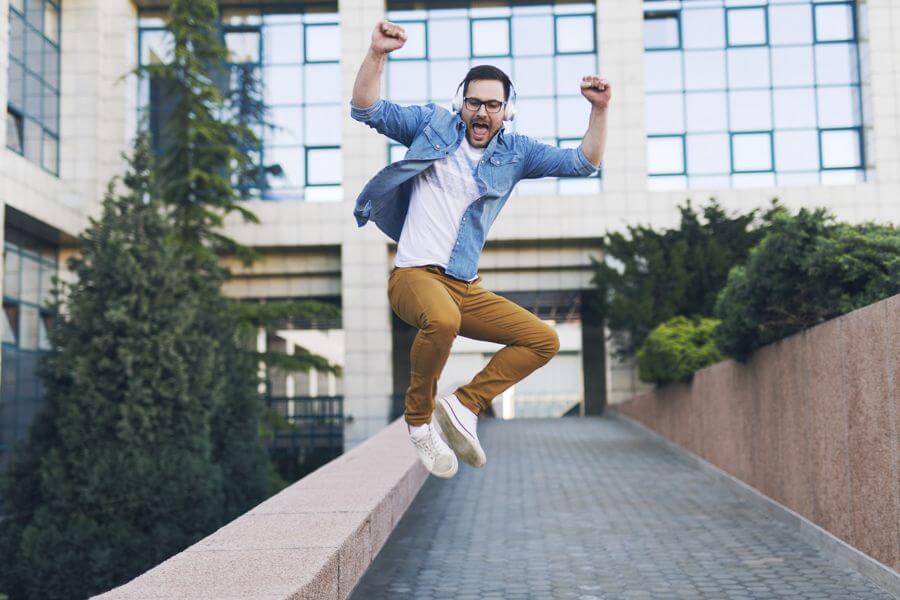 Clearly, like most of you we can see the funny side of these images, but they can give society the wrong idea about disability.
At Endeavour, we understand everyone is different and that many NDIS participants have a hidden or non-physical disability which might be hard to capture in a stock library photo but would still benefit from more social awareness and understanding. So get out those cameras everyone, we think you could all do a better job and tell the real story about disability.