NDIS is good for the economy
Did you know that for every dollar spent on the National Disability Insurance Scheme (NDIS), the scheme delivers $2.25 to the broader Australian economy?
Or that the NDIS employs 270,000 Australians?
A strong NDIS is crucial for people with disability, the broader community and the economy. Teamwork Works is a collective campaign driven by the National Disability Services (NDS) to keep the NDIS strong. With pressures from the Federal Government to cut access and support levels, it's now more important than ever to demonstrate how the NDIS is not only beneficial for people with disability, but also the economy.
We all know that the NDIS has immense benefits for people with disability, just take a look at our other blogs to read some of the positive stories we've been able to share. Where services had been scarce previously, now people with disability have the right to plan their own support and build a team around them. And here at Endeavour Foundation, we are proud to be part of their team!
But there are economic benefits too. This infographic shows how a strong NDIS benefits all, and that if the NDIS is weakened it will not only reduce support for people with disability, but also cost the economy.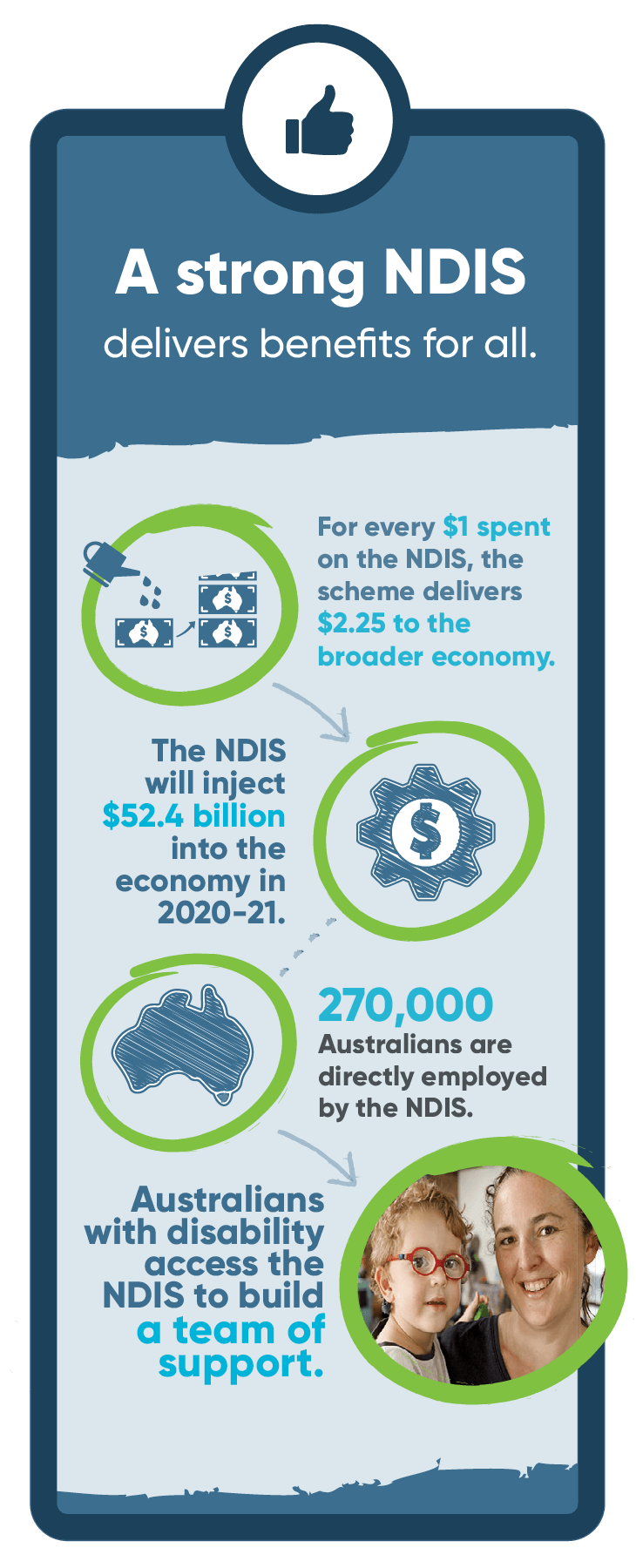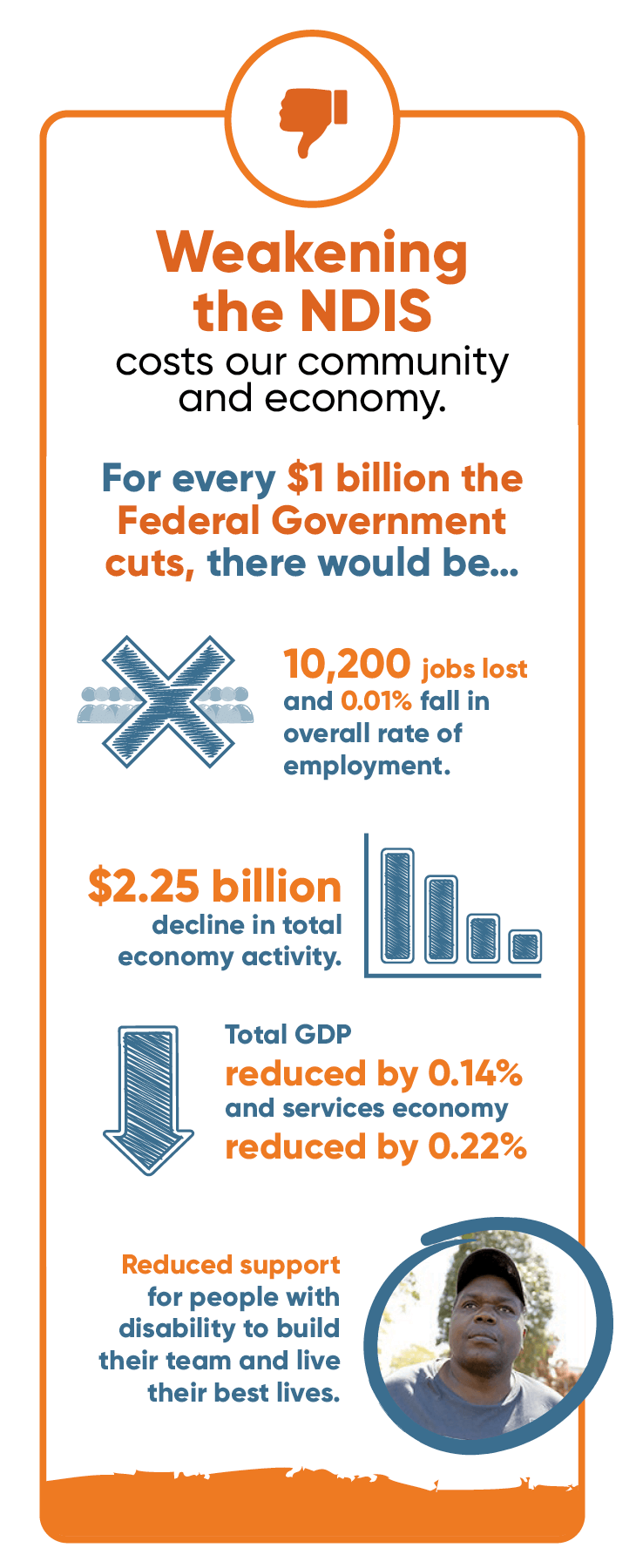 Do you want to support the Teamwork Works campaign to keep the NDIS strong?
There is no better way to show the importance of a strong NDIS than sharing your experiences of the NDIS and how it has helped people with disability live their best life.
You can share your story with the NDS, or through your personal networks, like social media.
You can also:
Join the campaign so you can stay up to date with all the news and most recent actions
Take the survey so the NDS can demonstrate the positive impacts of the NDIS
Spread the word about Teamwork Works.
For more information
If you'd like to find out more about the campaign and to get involved, go to the Teamwork Works website.