"Live, learn, work and flourish with Endeavour Foundation"
What do you want most out of life? For the people that we support here at Endeavour Foundation, "to be more independent" is an answer we hear a lot.
If this sounds like you, here's how Endeavour Foundation can support you live a more independent life:
Live in a house that feels like home
Learn daily living skills
Find a job that's perfect for you
1. Live in a house that feels like home
Moving out of the family home is a huge and sometimes daunting process for a lot of people. While taking that first step towards living independently can feel scary (and exciting, overwhelming, and amazing all at once!), taking that leap can lead to living your best life. Just ask Kevin Edyvean!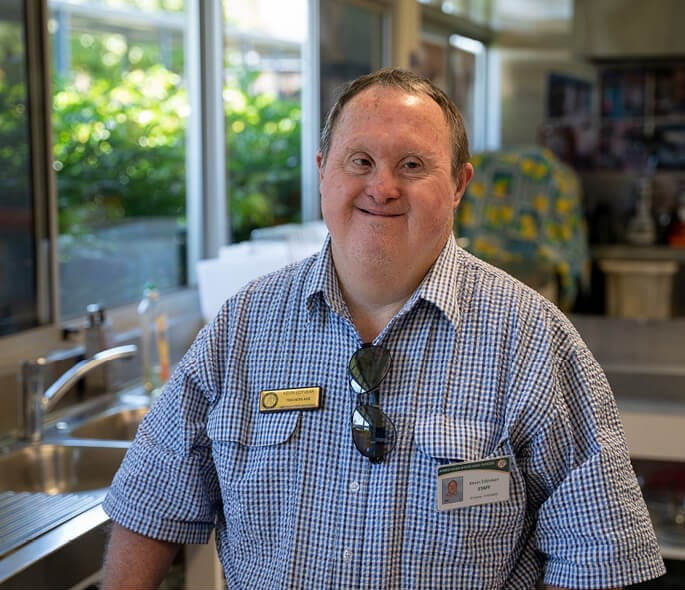 "I am 54 years young and have been supported by Endeavour Foundation at home for 37 years," Kevin said. "I love my independence living in my home. Everyone knows me in my community and says hi to me."
We asked Kevin if he has any advice for anyone who wants to take the next step towards living independently:
"I think it's important to make your own choices about the way you live. If you want to live independently, go for it! Do your thing!"
Endeavour Foundation home services is more than just about finding the perfect home for you. We want you to come home to a place where you feel safe, secure, content, and relaxed.
The supports that we provide are tailor-made to your own needs, goals, and wants. Our incredible staff can support you develop important daily living skills such as learning how to maintain a clean and safe home, cooking healthy and delicious meals, and engaging with your local community.
Are you ready to take that step towards living more independently? With Endeavour Foundation's Supported Independent Living services, you can live in a safe and secure home that you love while receiving the support you need.
2. Learn daily living skills
We all have that goal in life that we're working towards. For some it could be finding the perfect job, moving out of the family home, starting a business, or it could be as simple as going to the local cafe with friends and confidently going to the counter to order coffee.
Like most things, we need to learn the how-tos first before taking that next step—and that's where Endeavour Foundation's community services come in.
Whether you like to learn with a group of people (Learning and Lifestyle hub) or prefer a more 1on1 support approach, we've got the perfect support for you.
People access our community services to build their confidence, make lifelong friends, get out and about in the community, and learn skills like cooking and budgeting. Then they do their own things like getting a job, moving out of home to live independently, or pursuing their other dreams and goals.
Clayton attends one of our Learning and Lifestyle hubs and he loves exploring and being a part of his community.
"I love getting out and about with my friends," Clayton said. "If you like going to the beach and kicking the footy then we'll get along great."
Armed with the skills he learned at his Learning and Lifestyle hub, Clayton now enjoys the things he loves the most.
"You can find me at the beach catching the waves and hanging out with my mates at the local pub on a Friday night," Clayton said.
Find out how Endeavour Foundation can help you learn the skills you need to flourish.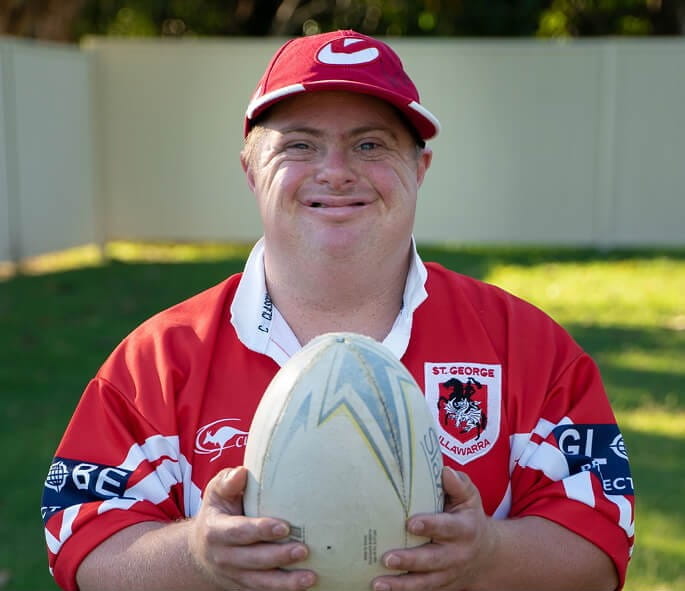 Clayton has gained the skills he needs to do the things he loves.
3. Find a job that's perfect for you
A wise person once said to "choose a job you love, and you will never have to work a day in your life". And we must admit, that saying has its merits.
Meet Tricia Smith. Tricia works at Endeavour Foundation's social enterprise on the Sunshine Coast. When we asked Tricia what she enjoyed about working, here's what she had to say:
"I love having something to do. I enjoy being a part of my team. They are my friends. I love earning money. I also love wearing my uniform. It makes me feel happy and proud to come to work."
Like Tricia, we believe that a job is so much more than a place to work and earn money. Don't get us wrong, getting a job and earning money are two very important things. But we believe that work should also be a place where you can make friends, learn skills, gain independence, and achieve your goals.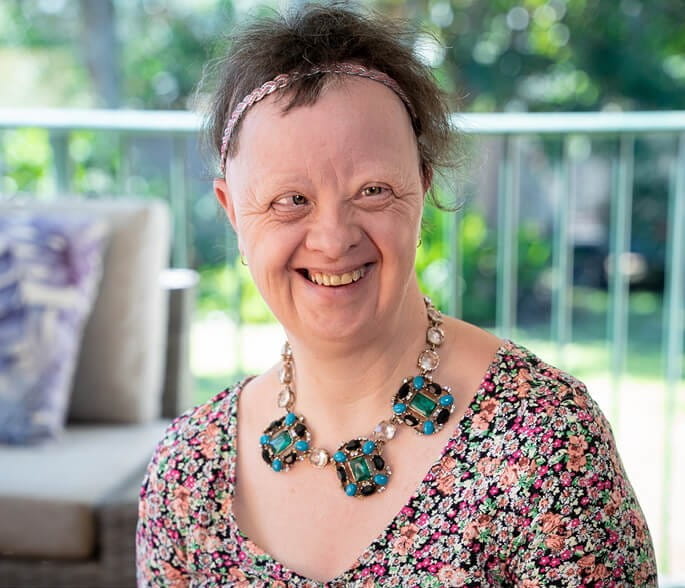 Tricia Smith loves her home and her community.
Whether you want to work in one of our social enterprises or work independently with support in mainstream employment, Endeavour Foundation can help you achieve that.
Our social enterprises offer a safe and supportive work environment so you can easily make friends, build your skills and confidence, earn a wage, and achieve workplace goals.
If you're at that stage in your career where you're ready to take that leap into mainstream employment, Endeavour Foundation is here to support you. We provide guidance, mentoring, and ongoing support so you can successfully pursue your employment goals.
We have so many exciting work opportunities for people with disability, so if employment is one of your goals, find out how we can support you.
The journey towards living a more independent life is an exciting one. Take it one day at a time. If you're ready to take that next step, let us know! We'd love to be a part of your journey.