Home projects
Your generosity can help provide accessible housing for people with disability to live full, independent lives.
Safe, modern housing solutions for people with disability
Actively funding access to support, peers, and the wider community through safe, suitable housing matched to the needs of people with disability drastically improves their physical and emotional wellbeing in the short and long term.
Together we can make this possible and in turn address the shortfall of adequate housing that has left upwards of 10,000 people with disability living in unsuitable conditions.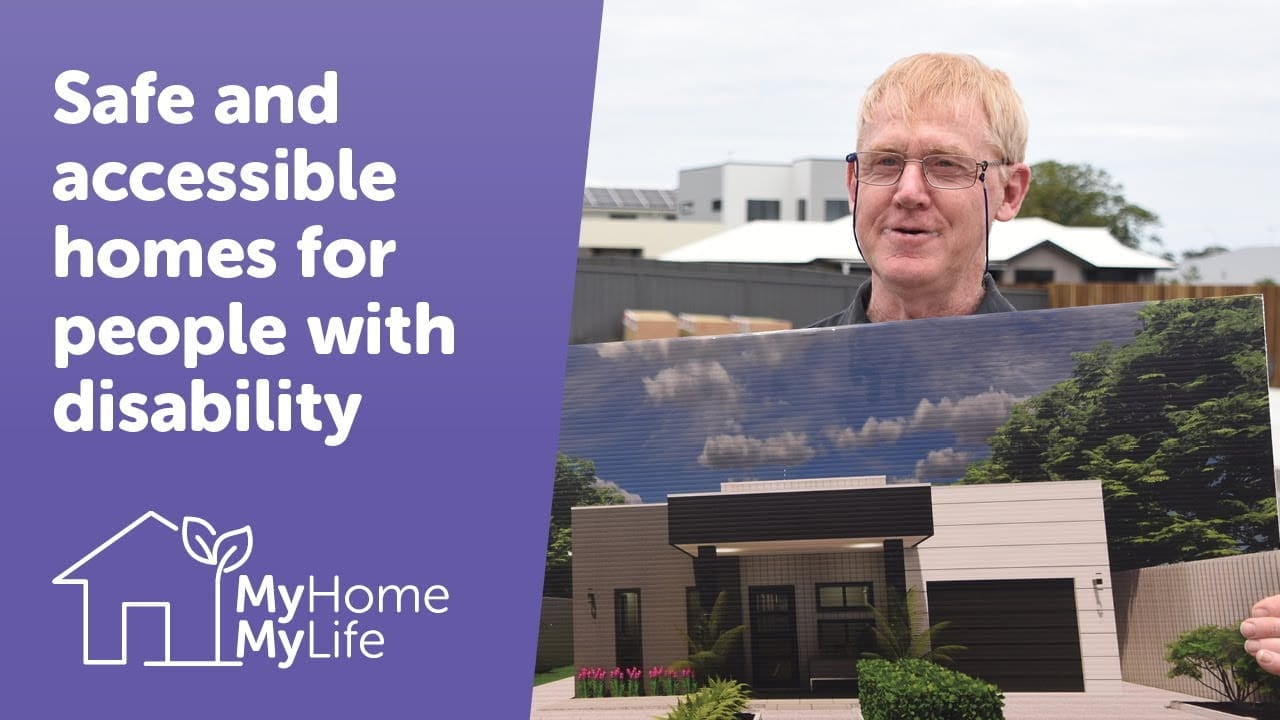 My Home, My Life: $35m investment in accessible housing
Transcript is embedded on the video
My Home, My Life
Starting from late 2020, the My Home, My Life initiative will see $35m invested in refurbishing existing homes and building new accessible homes over three years.
This is the biggest investment in purpose-built accessible housing in Endeavour Foundation's 70-year history.
But as the conditions of the housing market and the needs of the people we support change, more aid will be needed to ensure we can continue this grand effort. With support from the wider community, we can work towards ending the housing shortage impacting upwards of 10,000 people with disability.
LEGO® Education WeDo 2.0 Core Sets
We are seeking to place LEGO® Education WeDo 2.0 Core Sets in our supported accommodation sites across Australia. Utilising these kits, support staff and carers can give people with disability an engaging learning experience that could be the starting point for a new world of skills in computing and science.
Cost: $390 per set
Solar Panels (Bundaberg)
The specialist disability home at 3/16 Osborn Street, Svensson Heights Bundaberg has provided supported independent living for people with intellectual disability in the local community since 1980.
Endeavour Foundation seeks funding to install 6.66kW solar panels and 7kW battery storage at this residence to invest in on-site renewable energy and solar-connected batteries to reduce grid power consumption during the day and for up to 3 hours in the evening. The backup of essential circuits is critical to maintaining the operation of medical equipment should the power supply be interrupted.
The reduced energy use and lower energy bills (probable 87%) will ensure the sustainability and maintenance of critical services for people with disability living in the Bundaberg region.
This project will provide:
66 kW Solar System
0 kW Redback BE13200 Pylon Tech Batteries
Wire in and back up circuits.
Cost: $10,900 (exl GST)
Laundry Facilities (Kawana)
We are seeking funding to redesign and upgrade laundry facilities including relocating one of the centre's dryers from main living area to the laundry. These new facilities will be accessed and used by people with disability who are assisted to undertake their washing and in fair weather have the added benefit of hanging their wash outside (physical outdoor activity) developing safe independent lifestyle skills with the goal to live independently.
This project will:
Strip out/demolish existing laundry cabinetry and remove all wall and ceiling lining.
Relocate/add plumbing and electricals.
Remove and replace existing flooring.
Replace existing external door with new door with window.
Duct dryers externally through the wall.
Install dryers to meet plinth 150mm above floor level.
Install new cabinetry, work surfaces, and splashback.
Install compliant tapware and new LED lighting.
Cost: $17,743 (excl GST)
House and Land (Toowoomba)
People with disability require access to specialised housing to better facilitate fuller, happier lives defined by independence, engagement, and connection.
This means homes need to be adapted to resident's needs, ensuring that they can capably live each to the fullest. For four Toowoomba residents, this is now even more possible, thanks to the generosity of the Brazil family - their $500,000 gift allowed us to secure the land needed to build a new home within a stone's throw of other Endeavour Foundation facilities and the wider Toowoomba community.
Funded in part by the generosity of the Brazil family.
More ways your support helps