So much more than an art group!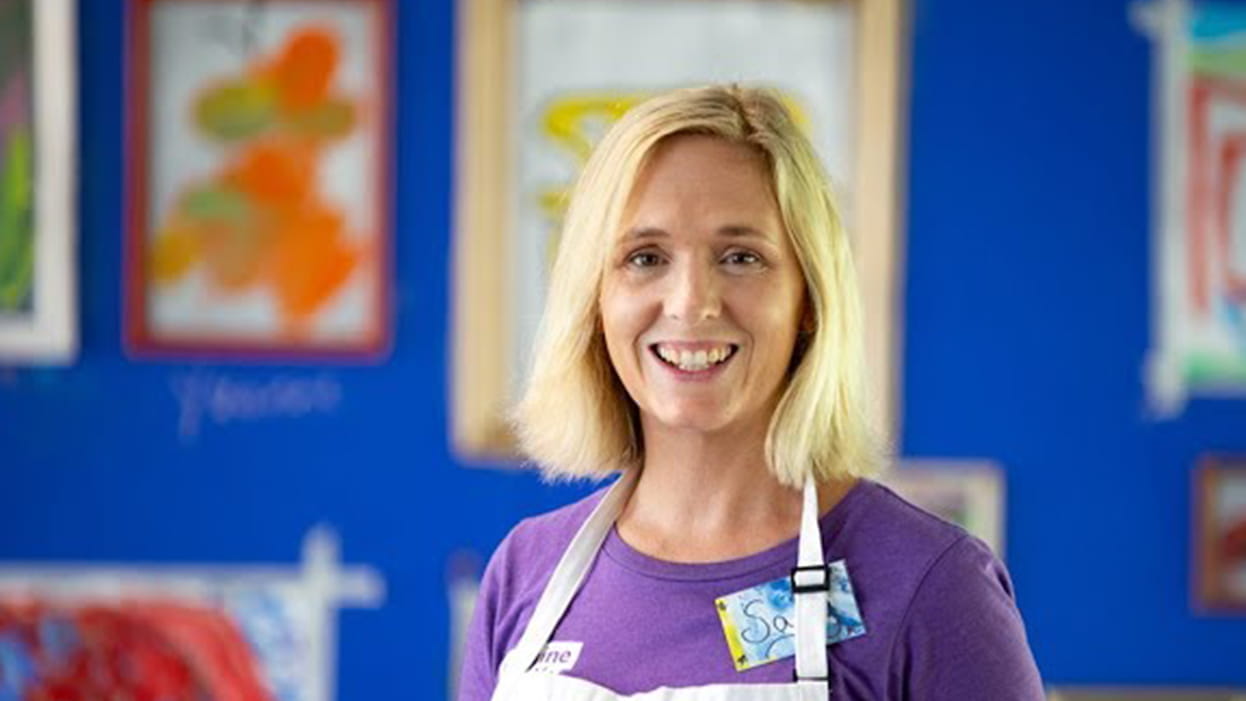 The art of happiness
Sally: So we started the Brushers program because we just felt that in Nambour it would be great to have something that people could come and do some art together in an inclusive and friendly environment.
Customer 1: I like coming to this place.
Customer 2: Painting the wall!
Customer 1: This place is good.
Customer 2: Painting the wall!
Sally: Art is a way that they can just splash creativity around and you can see on the customer's faces. And it encourages interaction in a way that isn't necessarily with words and customers will be very proud to show off their work and you can see that they get a real kick out of it. They get joy and they can connect with each other as well. So I think that's the wonderful thing about the program.
You know, there are days where you see really special things happen, like with Korrine who is a customer who is not with Endeavour Foundation, but she comes here to the Nambour Brushers Art, and we've seen her really blossom and that's been an amazing thing to see and we feel so lucky and privileged to play a part in her progress and her journey.
Nicky: I probably wouldn't have believed what I have seen in the past 18 months – just the transformation in Korrine. Korrine would initially not recognise others, would be quite shut down, possibly paint for about 30 seconds to a minute and now she's happy to paint for almost two hours. It's wonderful. Something as simple as when you were filming her, she was pointing to her work, actually showing pride in her work. And that's a huge deal! That's acknowledging what she's done and what she's created and what she wants to show others. That's pretty incredible for me to see - and that is a big thing. We all need people around us, to feel somewhere where we belong and Sally and Endeavour have done a great job creating this group, so it's been fantastic.
Sally: I come from a business marketing background, which is you know, quite different from disability support, except for the fact that it is a lot about communication. I love my job because I just get a real buzz out of making those connections. I'm a networker. It's a natural thing for me to do. I've only worked in disability support for about 4 or 5 years, so I'm relatively new to this. But that's one of the things that I really love to see is our customers connecting with new people and building friendships and that's something that I really like to facilitate and that's probably the best thing I enjoy about my job.