Accessible housing shortage: What we're doing
Having a safe, comfortable place that suits your needs is a big deal.
It's true, Specialist Disability Accommodation (SDA) is funded by the NDIS. The problem is, there is not enough suitable accommodation available.
The Australian Government recently found that accessible housing is in critical shortage and leaves up to 60% of people with disability without a suitable home. It also found that many more people are forced to live in Supported-employment Aged Care despite being in their 30s and 40s.
Yet having the choice to live independently and with who you choose should be a basic right for everybody.
So we decided to help.
My Home, My Life – a place to live for more than 350 Australians with disability
We recently launched our My Home, My Life initiative. We have committed almost $35 million over the next three years to refurbishing 26 existing houses and building 59 brand new accessible homes. These homes will provide better facilities for 252 of our residents as well as giving more than 100 additional people with intellectual disability the opportunity to live independently.
It's something we are both passionate and excited about and is one of the biggest things we will have achieved in our 70 year history. In fact, the first 15 homes are already underway. Each home will have sustainable features like solar hot water and panels as well as assistive technology built in. Plus, all our homes will meet the platinum standard of Livable Housing Australia Guidelines. Close to services and local community amenities, homes will be centrally located and within a 5km radius of Endeavour work and community services.
Here's a video that takes you on a tour of the new housing designs.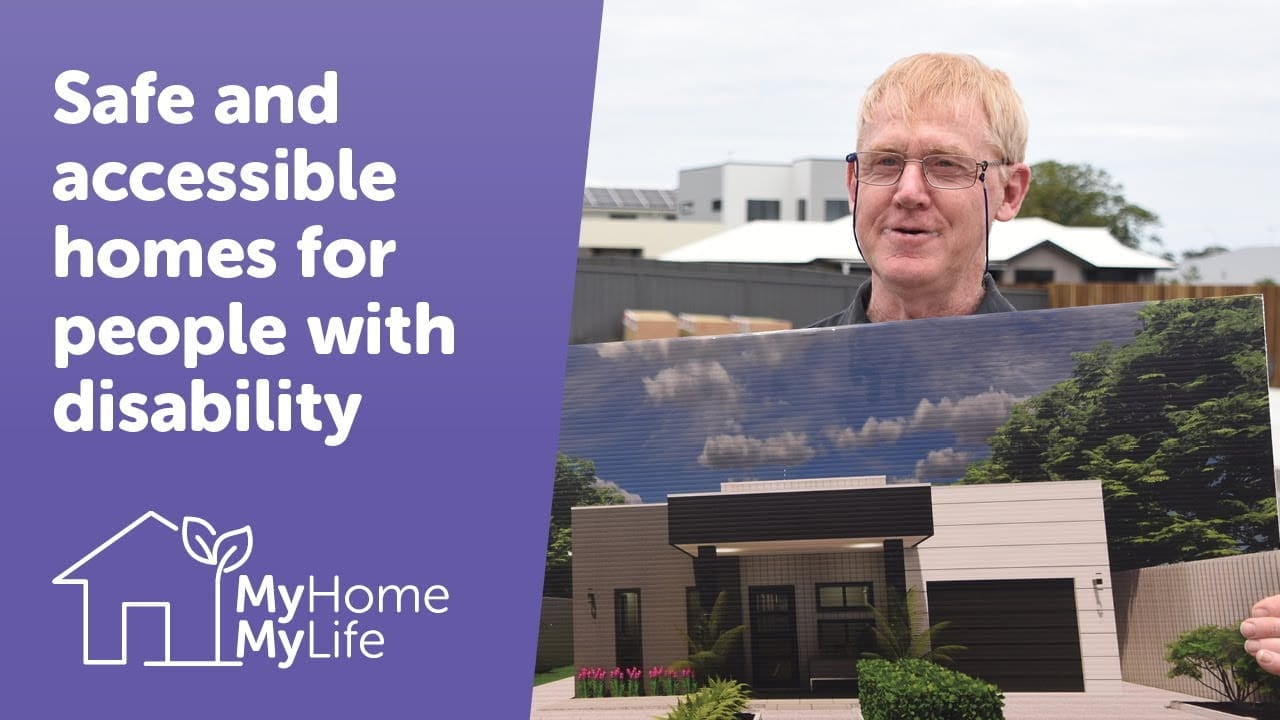 Transcript
View the transcript of this video on YouTube
If you have Supported Independent Living (SIL) in your NDIS plan and would like to register your interest to live in one of our homes, or find out more about My Home, My Life, give us a call on 1800 161 161 or head to our vacancies page.