What could my NDIS plan look like?
Every plan will be individual. It will be based on your own goals, your own needs and your own preferences. We see a lot of different customer plans and they can vary quite a lot in the way they are laid out based on the information contained in them.
Bearing that in mind, it can be useful to have a look at some examples of what your plan could look like, and help you familiarise yourself with the way they are often written up by planners.
Below are child and adult example plans.
Example plan 1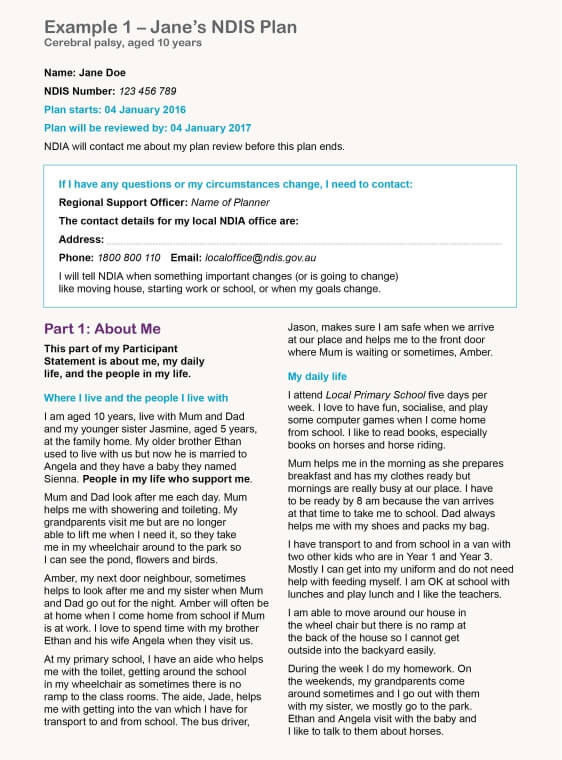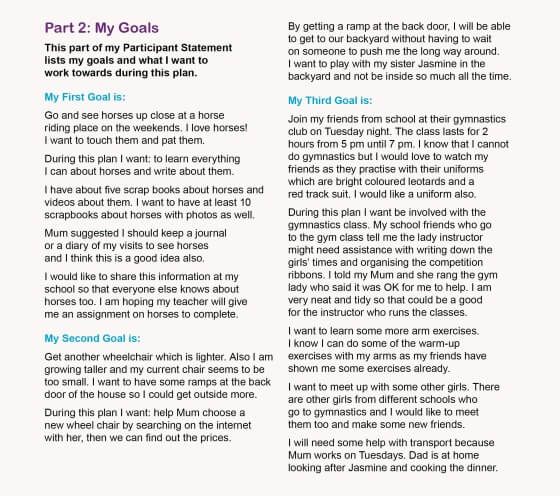 Example plan 2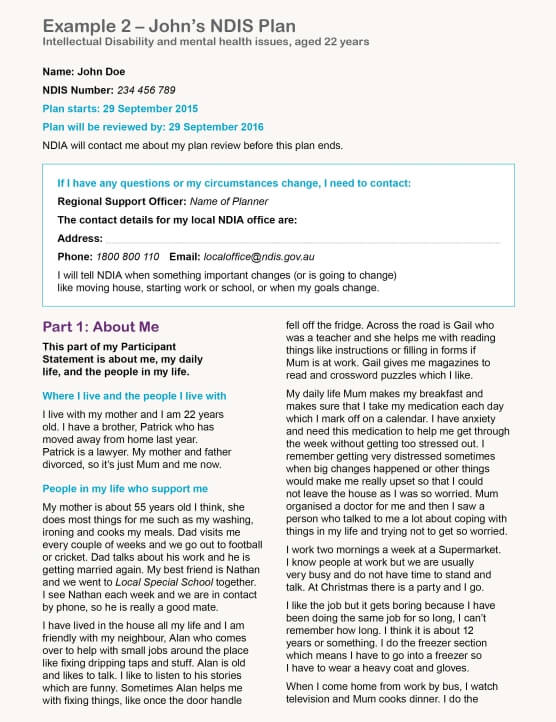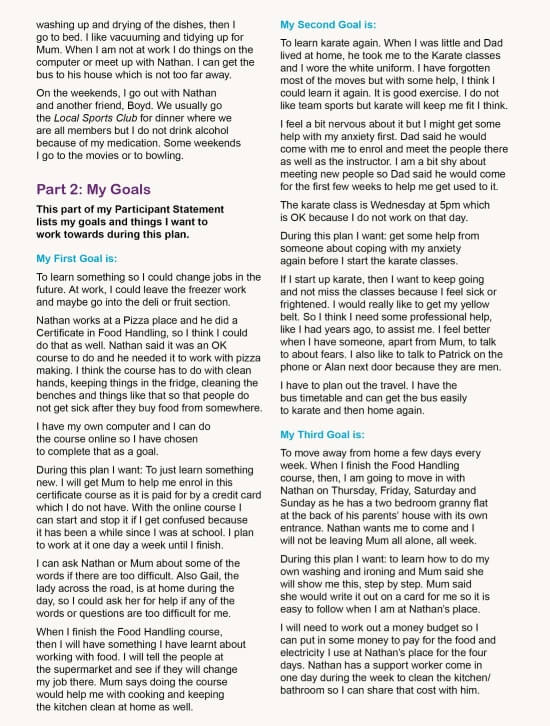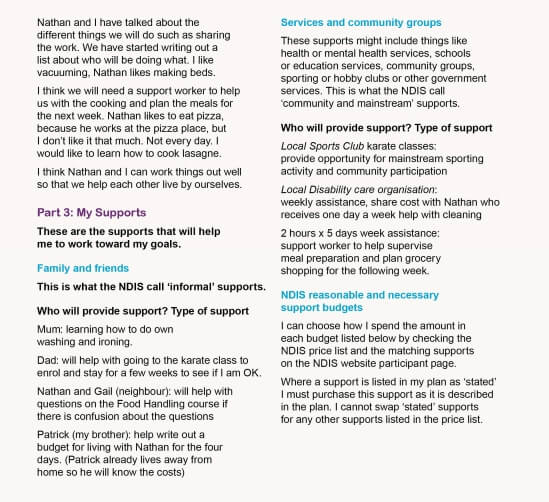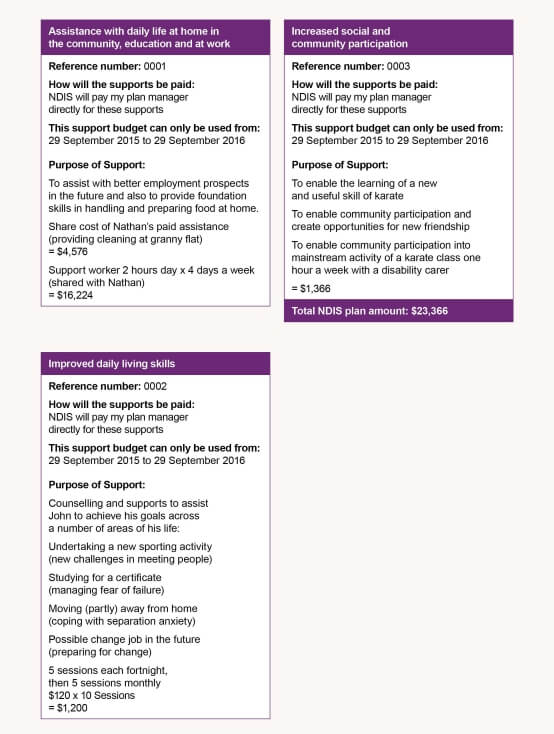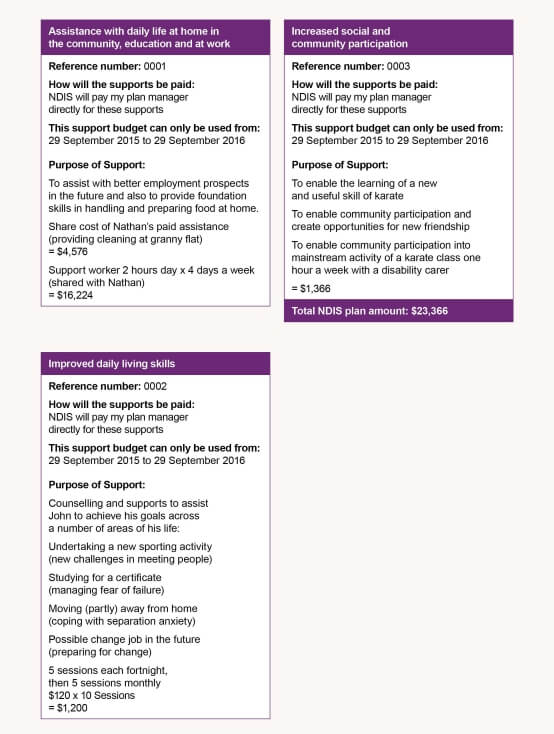 This content is from the 'Discover Guide', a 122 page comprehensive guide to the NDIS prepared by La Trobe University in conjunction with Endeavour Foundation, and funded by the National Disability Insurance Agency. The guide aims to help people understand the various components of the NDIS and how to access them. It also includes additional legal information – such as wills, guardianship, trusts and estate planning – for people with a disability and their families. Casey, G., Keyzer, P., & O'Donovan, D. (2016) Discover (2nd ed.). Melbourne: La Trobe University.