In NDIS land, goals are a really big deal.
They are essentially how the NDIA work out what's important to you, and gives them an idea of how they can best help you.
Everyone wants something different from their lives, which means that everyone will have different goals.
Goals are what makes your plan unique to you, and is a great way that you can exercise your choice and control.
Brandon is one of our supported employees, and he made this video about NDIS goals.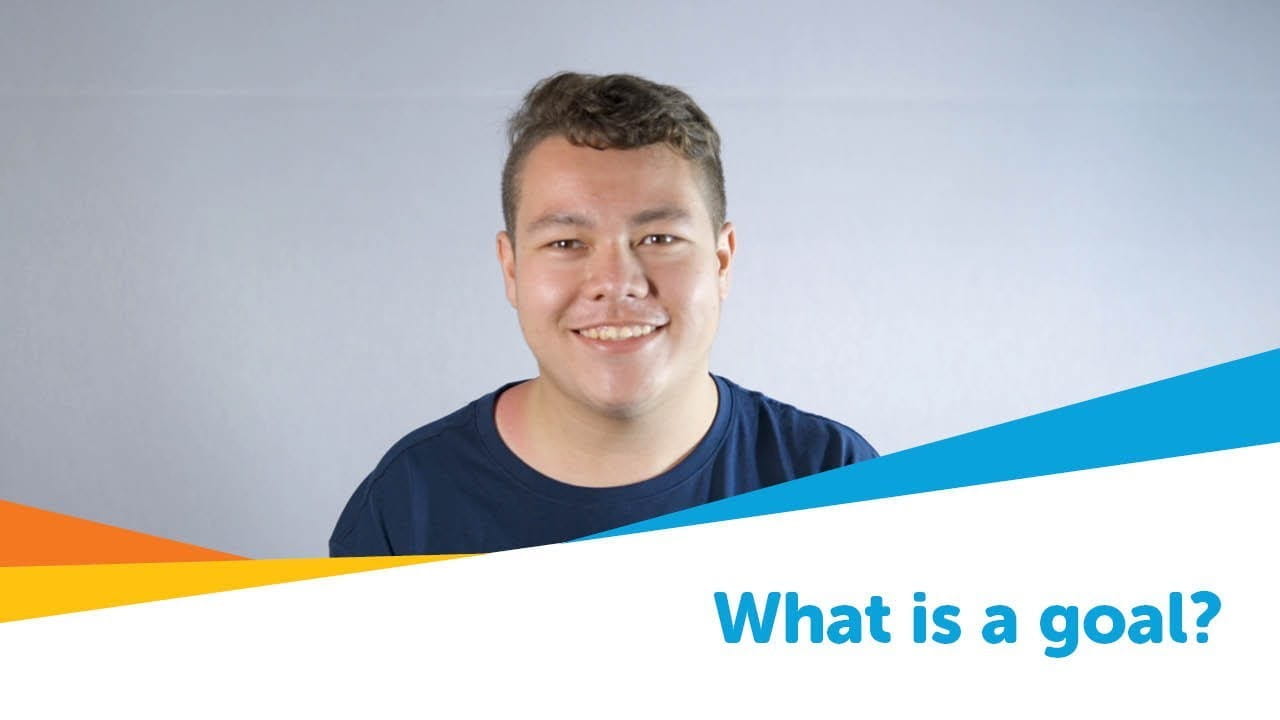 What is a goal?
"The NDIS can help you achieve your goals, but what is a goal?
A goal is something you would like for the future.
It could be something like 'I want to get better at reading and writing'.
Or be more active!
Or get a job!
Or even move out of home.
It's pretty much your dream for the future.
It's important to know what your goals are, so you can tell the NDIS.
Remember it's your life, and the NDIS can help."
Should I tell people about my goals?
Absolutely! It's actually really important that you tell people around you what your goals are. If you keep quiet about your goals, people won't know what you are wanting to achieve and they won't be able to help you.
When you know what your goals are, you should tell the following people.
The NDIS
This is a no-brainer. The NDIS needs to know what your goals are so that they can make sure that you have the right amount of funding to make them happen.
Your service providers
It can be vital that you tell your service providers what your goals are. If they don't know what your goals are, then they will not be able to help you get there. We've been finding that when people are open about their goals, we can think creatively to help our customers achieve them.
Your friends and family
Just like your service providers, it's important that you tell your friends, family and informal supports. The more people on your team, the better!
What makes a good goal?
When it comes to the NDIS, a good goal should be:
Important to you
The goal needs to be something that you want, that you think would improve your life.
Reasonable and necessary
Everyone has totally out-there crazy goals, but when it comes to the NDIS they need to be realistic. You can check out our blog to learn more about what the NDIS considers reasonable and necessary.
Thought out
A little extra thought goes a long way. Have a think about why something is so important to you, and the positive impact achieving that goal will have on your life.
Why does the NDIS care so much about my goals, anyway?
Your NDIS planner doesn't know you very well. Their job is to get an idea of what you want to achieve and what supports you need to help you get there.
You will only get funding for supports that help you meet your goals.
By being clear about your goals and what's important to you, it gives the Planner a good idea of what supports you need and increases your chance of getting the right funding package to be able to see them come to life.